Three days before xmas, I took a tumble at the station. Down some stairs. Mangled my foot enough to get xrays the next day at the local hospital. It wasn't broken, and as of yesterday I was back on the elliptical, working my way back to running.
All going well until I got off the elliptical. Tripped on a barbell. Just a bruise on top of my foot from that. Fine.
Then I go home, to muck around online, watch a little tv.
And I mangle my ring toe.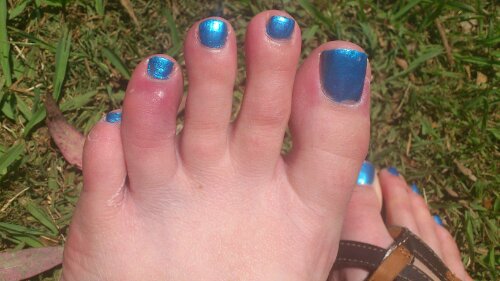 Stubbed it on the couch, didn't I? Grr.
No high heels for awhile. Or running :(
Comments
comments
Powered by Facebook Comments