So, how does a non-mum review items given to her cos she hangs around with the Mummy bloggers??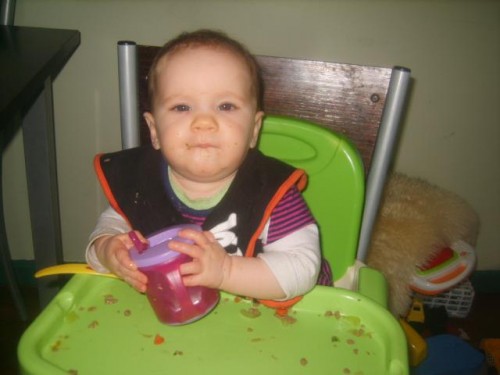 She, of course, passes them onto her sister and her kids. As you can see, Ez LOVES the spoon and sippy cup I think I got in the grab bag from the Digital Parents Conference.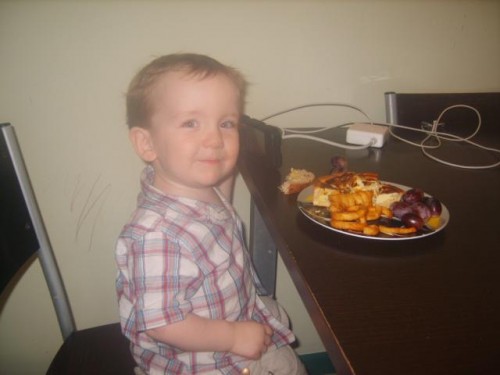 And the whole family gets great use out of the air fryer I reviewed yonks ago. My sister has even cooked a roast in it!!!
A Liam Self-portrait
Comments
comments
Powered by Facebook Comments