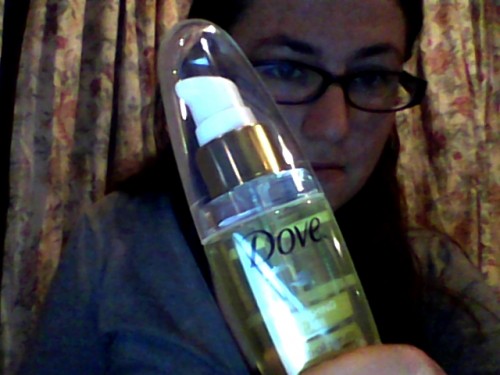 I received half a dozen of these little bottles as part of Product Talk by Nuffnang, I have not received payment for this post
DO NOT take how oily my hair looks in this photo as evidence of the use of this oil. I just haven't washed my hair in close to a week. Because I'm slack like that at the moment.
So, I got half a dozen of these little bottles of Dove Nutri Oil Serum to play with and review. Threw one the way of my flatmate, who had only positive things to say, so positive she was lacking words when I asked for her opinion:
As far as I was concerned, I loved the smell, and it did reduce the frizz levels on my frizzy hair (think I used it two days post wash). And it was a great excuse to have Rish brush my hair :) *spoilt*
Do you use products like this on your hair? I have to admit to being super lazy, but you know, if it's sitting there, it may well get used!
Comments
comments
Powered by Facebook Comments