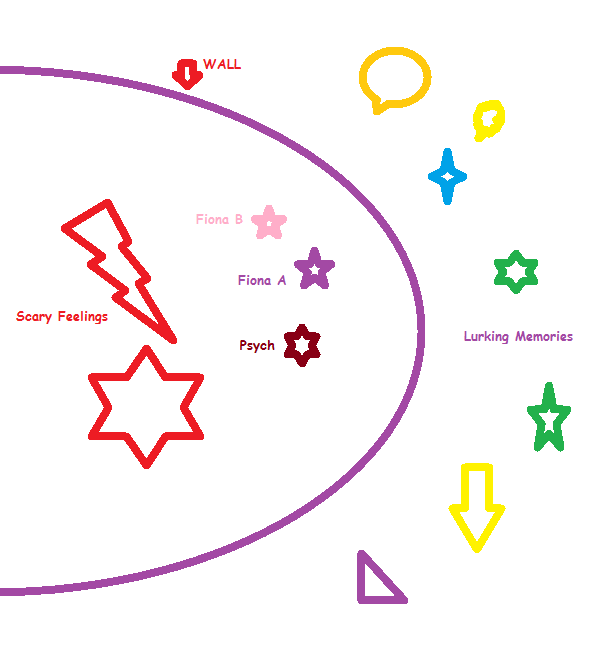 Hit a bit of a wall today.
Conflict scares me, and while I can feel those feelings (red shapes) I don't wanna look over the wall to remember the actual memories/events that these were. All the while my therapist (brown star of David) is nudging me over saying "go on, take a peek!" while the other B part of me pull back "nooooo! Don't do it!"
So. Yes.
That was today's story.
(though perhaps the red scary feelings should be between me and the wall? Or reinforcing the wall somehow?)
Comments
comments
Powered by Facebook Comments