I know! It's starting to creep all around me!
From checking out Aldi's Chrissy Range in the catelogue, with my niece exclaiming "MINE!!!!" every few items….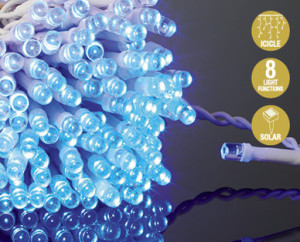 Ez wands the "du!" (blue) and the "gall" (ball) lights.
To being dragged out to the shed and being nagged to get the Xmas tree up!
To emails about elves on shelves, and participating in online gift exchanges, to thinking about buying cards, and having PR pitches about shopping for Xmas.
To just liking Xmas and wanting to get the pretties out myself!!!
64 days to go :p
Comments
comments
Powered by Facebook Comments