Lipton Sparkling Ice Tea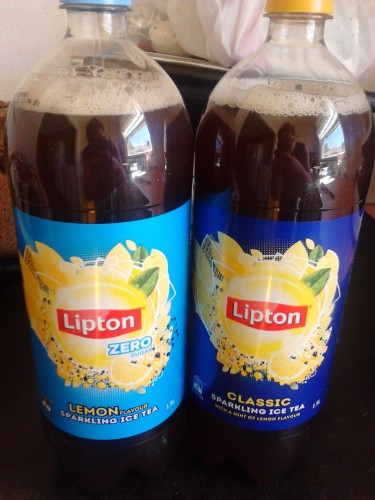 Lipton ice tea is now available with a light sparkle – in cans and bottles. There's only the three varieties – Classic Lemon, Zero Sugar Lemon , and Peach. I got the two lemon ones to try and compare. No point me getting the peach as I don't particularly like peach ice tea.
They all have a good amount of real tea extract in them, and that nice lemony twist. The classic was certainly nicer than the diet version due to the artificial sweetener taste. Kinda wish they would just have low sugar versions rather than making them odd with any non sugar sweeteners – yes that include odd things like Natvia.
So, will totally buy the classic lemon again, especially to have with sushi, as that is the best time for ice tea :)
Comments
comments
Powered by Facebook Comments