Throughout my life, I've often clashed initially with the people I go onto having great respect for and good relationships with. I know it's because those people are like me in many ways – stubborn, smart, idealistic and saying what she thinks. So I've learned to not write people off after the first few encounters. Some of you know who you are ;)
At the other end, there are the pretenders, those who lie their way through encounters, almost trying to trick you into thinking they're someone they're not. That they are nice, or agree with you on everything. Sure, agree with me on everything, but because I have great ideas, rather than cos you're a little suck up.
Anyway, just musing this rainy Good Friday,
And loving my (Mum's) herb scissors.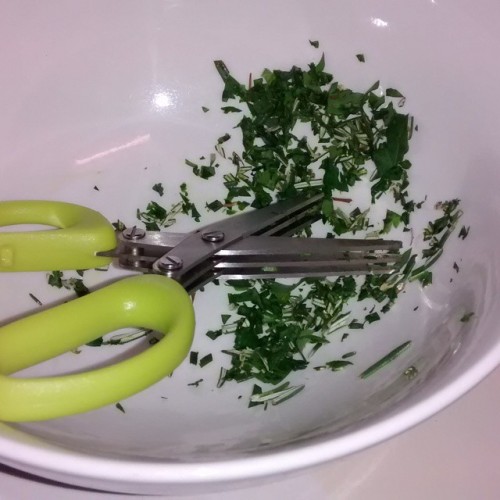 Comments
comments
Powered by Facebook Comments