Collaborative Post
Homes get old over time. That's how you know it's a home. It looks "lived in". You might start out by buying a place with your partner and then your family grows over the years as you start to have children. Of course, even if you plan for a house with enough bedrooms to house all the kids, you might not have planned for the fact that those kids would be constantly and rapidly growing. Time goes by, and the house almost seems to shrink as your family grows. The point is that there's a difference between a house looking "lived in" and a house looking like a "dilapidated rundown wreck."
Your house could be great if you'd only renovate. No home is ever truly lost. Think back to when you first moved into your property. Okay, your family might be bigger now, as mentioned in the paragraph above, but the space and potential of your property that first attracted you to the place hasn't gone away. You've just filled up your home with possessions and your interior design has slowly worn away with time. If you really want your house to look as good as those showhomes you see for sale in local neighborhoods then here are some renovation tips that should help you.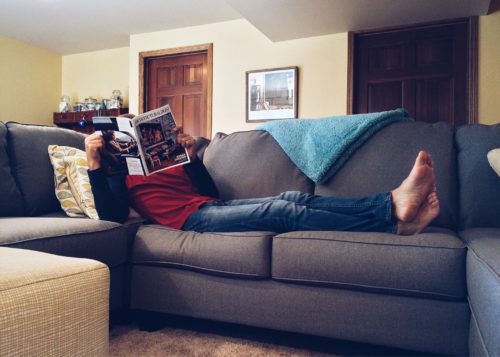 Clean and declutter.
To kick off your renovation, you need to clean and declutter your property. Don't jump into big renovation projects before you've got to the root of the problem. The easiest way to do this is to tidy your home. You might find that a lot of the problems with your house's aesthetic stem from a lack of cleanliness and excessive clutter. It's time to get past your hoarder mentality and to cut the ties with things you no longer need. Go through the rooms in your house and pack up anything that you've been holding up to but is completely unnecessary in your current life. Giving your home a deep clean is important too. Get rid of all the dust collecting on surfaces or behind furnishings. The goal is to strip back every room to its bare essentials so that you can see where the actual problems lie with your home. Maybe certain rooms will look far better once clean but maybe others will have issues that we'll address elsewhere in this article.
Cleaning and decluttering is also a chance to make some money. You don't have to throw away all your unwanted possessions. You could set aside anything that still holds some value. Not all the clutter in your house will be broken or worn-out; some of it might simply have no use in your life anymore (or perhaps it was a waste of money in the first place and you never actually used it). You could hold a yard sale to make some money from the things you no longer need and avoid wasting items by simply disposing of them in a tip. The profit made from this yard sale could go towards renovating the rest of your household. It's a win-win situation when you really think about it. And when it comes to items that you simply have to throw away because they're beyond their better days, you might want to look into a rubbish collection service that can remove a huge amount of waste at a very low price. The goal is both make and save as much money as possible throughout this process. Cleaning and decluttering is only the first step of renovating your home so you don't want it to be too time-consuming or costly.
Opt for minimalism and spaciousness.
Continuing from the previous point, a clean house is a happy house. This isn't just helpful in terms of hygiene but in terms of improving your house's aesthetic. Most importantly, decluttering will help you achieve a spacious household and that certainly has to be your end goal. When it comes to the way you layout your home and refresh its design, you always have to aim to strip back the design to the essentials. You don't want to lose the things that make your house feel like a home, of course, but you should still be aiming to give it that "brand new" vibe.
If you want a bit of inspiration then you could repaint the walls to help make your home feel a little more minimalistic and spacious. A fresh coat of white paint will not only make your house feel newer but will also help to brighten up your house. Of course, you need neutral colors such as white because this will naturally reflect sunlight and help to make your home feel more spacious. Again, you're aiming for that minimalistic feel. Putting up more mirrors around the house can help to give the illusion of larger rooms too.
Get creative with storage solutions.
The theme of spaciousness never dies. Obviously, no matter how much you declutter or strive to make your home feel more minimalistic, you can't get rid of all your possessions. You'd be living in a sparse, cold, and uncomfortable household. This place still needs to feel like home and you'll always need to hold onto essential household items. The goal is to strive for more creative storage solutions so that you don't let rooms in the house become too cluttered. There might be far more potential for storage in your house than you currently realize. You just might not be utilizing that potential because you haven't yet thought about it.
Think outside the box. You don't have to let your children's bedrooms become a mess. You could put up some more shelving units on their walls so that they have more space to store their precious toys and other possessions that usually find their home on the floor (we've all experienced the torture of stepping on a piece of Lego). You should also get beds for every room that are elevated enough to allow for storage underneath; you should be utilizing that space so that you have more room to walk about freely. Another smart storage solution for the house could be a storage space beneath the stairs for any items that are cluttering up the interior design of your humble abode.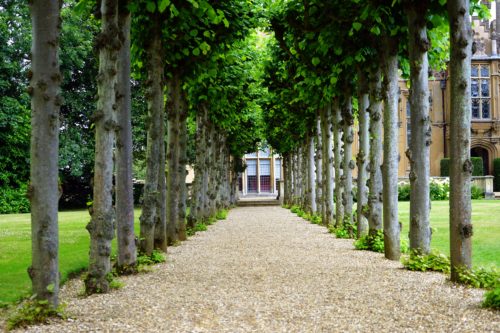 Create an eco-friendly environment.
You might not have expected to see this suggestion in a renovation guide but creating an eco-friendly household could improve it on all levels. Even if you've never really thought about saving the planet before, you should consider the amount of money you could save through an environmentally-conscious lifestyle. That money could go towards necessary renovations for the rest of your house; there's no point in wasting money or other resources. Plus, as we've mentioned throughout the article, minimalism is always the goal. Reduce waste and your home will flourish. You should start by creating a more energy-efficient household in order to reduce utility bills. Insulated walls, double-glazed windows, and energy-efficient appliances are all a good place to start. The eco-friendly approach will make your home look and feel more modern too.
Your environmental mindset shouldn't stop beyond the four walls of your house either. Remember that your outdoor space is still a part of your property. You should focus on your garden in order to improve your household. Sprucing up this outdoor space can add an extra dimension to your household, so you should transform this otherwise-neglected space into an "outdoor room" that you'll want to enjoy more often. You could also grow your own fruit and vegetables so that you don't have to consume as many mass-produced food products from your local shop. It'll save you money, save the environment, and also make your back garden feel a little more vibrant. Don't underestimate the power of renovating your home's exterior as well as its interior.
Tend to wear and tear.
Of course, you can only do so much to spruce up a house if things are broken or worn-out. It's time to tend to those shabby aspects of your home if they're starting to affect the overall aesthetic. Repainting things always works a treat. Those faded kitchen cabinets could look brand new if you just gave them a new coat of paint. And, as mentioned earlier, repainting the walls can both brighten up a room and make it look brand new.
You should be aiming for a timeless look so that things don't look so outdated and worn out in the future. Replace wallpaper with paint; colors never go out of fashion, unless they're too wild and unmatched, but patterned wallpaper can become outdated, tattered, torn, and generally tacky. You should also update the flooring in your home if it's looking a little shabby. You might want to https://www.localagentfinder.com.au/blog/top-ten-tips-to-increase-your-homes-value-before-selling/ and replace it with wooden or laminate flooring because carpets can become old and unattractive very quickly. Other types of flooring are easier to clean and keep looking good, however. Remember that your goal is timelessness; don't let your home's interior design go out of fashion. That's the key to renovation.