Collaborative Post
That feeling of exhaustion and burnout when you go through a big house move can often be overwhelming for many people. You can't crash and burn once the purchase has been finally pushed through though. Instead you need to stay alert and make sure you don't make the mistakes that so often get made when people purchase a new place and move in. Here are the key mistakes that you'll need to be aware of so that you can avoid them properly.
Don't Wait to Introduce Yourself to Your New Neighbours
You're going to hopefully be living in this location for quite some time, and that means you're going to be surrounded by the same neighbours for a long time to. You shouldn't waste any time in getting out there, knocking on their doors and introducing yourself to the people nearby. Those neighbourly relationships could really serve you well in the future so don't hesitate to initiate them.
Don't Ignore the State of Your Finances
The state that your finances are in could end up having a big impact on how you use your new home and how you fill it up with new furniture. Before you start worrying about those kinds of things you need to make sure that you are aware of how healthy your financial situation is. After an expensive move like this it's so easy to bury your head in the sand and ignore your finances but that will only lead to further problems going forward.
Don't Delay Getting Your Utilities Up and Running
You're going to want to sort out your basics first of all, and that should include getting your utilities up and running. Call the right people and get the gas, water and and electric flowing before you worry about anything else. Ideally, you should have these things organised and in place before you even go ahead with the move. If you notice any problems with the water, contact a plumber and have the issues addressed rapidly. Any minor hiccups are best dealt with at the earliest possible opportunity.
Don't Assume Safety and Security Matters Are Covered
Just because you're moving into a modern home that doesn't necessarily mean that it's as secure as you would like it to be. It's definitely a good idea to assess the state of the home security measures that are currently in place and you can then replace or upgrade them if you feel that it's necessary to do so. It's a huge mistake to ignore these kinds of matters because your family's safety could be under threat.
Don't Fill a Spare Room With Boxes and Close the Door
There is always that temptation to put the boxes that are filled with the stuff you don't need right away in a spare room. You can then forget about them and not only will you have lots of boxes filled with stuff that are doing nothing but you'll also be sacrificing your spare room, rendering it pretty much useless to your family. Yes it can be tiring and boring to unpack every one of those boxes but it needs to be done and putting it off shouldn't be an option for you.
Don't Put Off the Cleaning Once You've Unpacked
Unpacking your bags is not where the process of making your home neat and tidy ends. There is so much dirt and dust that enters your home when you're moving those boxes and who knows where it all comes from. Maybe it's from the floor of the truck of the shoes of the people carrying boxes and furniture in and out. Either way, you need to get on top of things and have a massive clean up once you have unpacked all of the most important things from their boxes.
Don't Forget to Change Your Address
This is one of those boring administrative things that definitely needs to be taken care of sooner rather than later. If you leave it for too long before you change your address on things like bills and insurance policies, you will put yourself and your family at more risk than is really necessary. For example, there is nothing stopping an insurance company denying and rejecting your claim if they find that there are errors in your policy and account details so be careful.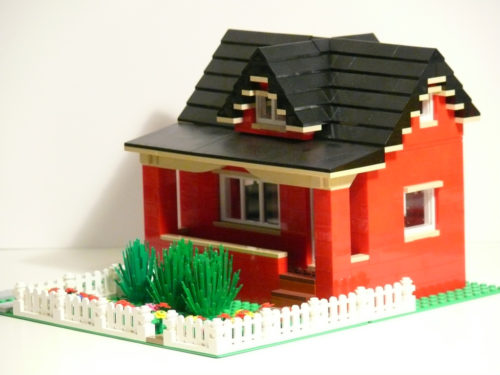 Moving house can be stressful and we all know that's the case. That doesn't mean that you can simply relax once you've moved into your new home though because there is still so much more to do