Collaborative Post
Summer is still here, but to paraphrase a Stark family saying, "fall is coming". Yes, autumn is just around the corner now that March has officially arrived, and nowhere is more excited than Australia. Outsiders looking in think that Aussies hate the cooler weather because, well, we love to surf and BBQ a ton of meat. And, they are right – the summer is awesome for both of those reasons.
But, Australians aren't sun-addicted surfers that only function in 40C heat. As it turns out, the average Australian is rather partial to the autumn fall. Whisper it quietly, but the summer sun can be too hot, especially this year when the mercury nearly reached 50 degrees. Plus, the autumn has a lot to offer the rock down under which makes it a fantastic time of year.
For the uninitiated, here are the reasons Aussies fall in love with the fall.
School's Back
This is one for the parents because the school has been out for the summer and it's been hectic. Unlike other countries around the world, our kids get the full summer term from June to the end of August. Now, mums and dads love their children and can't wait to spend time together, but three months is too much! Whether they are angels or devils, they like to moan, pal video games, and ask questions like "are we there yet?" Sometimes, it's a lot to ask a parent to keep their kids occupied for 90 days of the summer. Thankfully, school is back in session in the fall term and you can pass the baton over to the teachers. No one stops being a mum or a dad, but you do get a well-earned rest during school hours. After months of torture, it's the least a parent deserves!
Fashion Choices
Let's not pretend like we don't enjoy looking and feeling good on the high street. Everywhere is a little vain, and it's nice to indulge once and again. Spring and summer are probably the height of fashion as people strip off and wear as little as possible. As freeing as it is, it's also enjoyable to add layers and cover-up. Not to be a prude, but not everyone is comfortable with their body. Plus, autumn fashion is just as chic and sexy as any other. A long, warm coat mixed with skinny jeans and new high boots should be enough to get any guy's attention. Not that you need it, but it's nice to feel wanted! Fashionistas love the changing seasons because it gives them a chance to try new styles and re-wear old clothes again.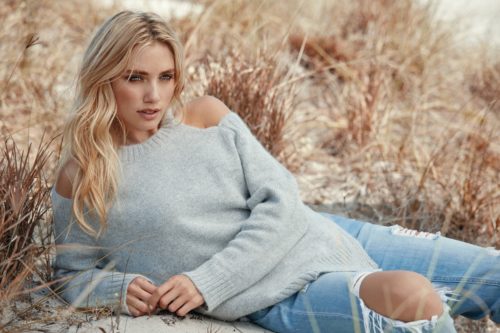 Energy Bills
A novice may think that energy bills will rise in the autumn, but that isn't entirely true. In general, thousands of properties, if not more have installed solar panels across Australia. It's a logical step considering the climate is warm and the sun shines even in the fall and wintertime. What's amazing about solar energy is that it carries on working throughout the year thanks to the average sunshine levels. In fact, sometimes the "edge of cloud" effect can increase energy levels even when the sun has its hat on. Hip, hip, hip, hooray! How it works is that the sun passes over the edge and the cloud magnifies the UV rays. With the help of an Essential Solar maintenance program, the panels should be able to deal with a sudden influx of power. Also, keeping the hardware clean is an excellent way to make it efficient and effective. Usually, the result is a decrease in energy bills, as long as you invest in solar power, of course.
Return Of Sport
Aussies love their sport and it's a sad day when the seasons end and there is nothing to watch on the boob tube. Still, it makes the dawn of autumn all the sweeter when NRL and AFL competitive matches start again in earnest. Only a week from now, the Dragons play the Broncos in the opening round of the rugby, while Aussie Rules footy begins on the 22nd March. And, that's without mentioning the inevitable T20, ODI and test match cricket games which will follow now and in the winter. Remember folk, the IPL is only a couple of weeks away and it's an amazing spectacle. So what if it's in India? All the more reason to explore the exotic subcontinent! Nothing bonds people together like a beer, a plate of chips, and their favourite team on the tele. Autumn is almost here, and it's as if life can get back to normal.
Holiday Season
Depending on the pull of the moon, the holiday season in Australia can be early or late. This year, it's around early to late April, which a bonus in early March. Of course, the period Aussies love after the New Year is Easter. Not only do we get a public holiday for Good Friday, Easter Sunday and Easter Sunday, but there is Labour Day too. So, around the 5th of March this time around, families can spend a long weekend enjoying a day off work or school. And, it doesn't stop there because ANZAC Day is only three weeks after the end of Easter. Sure, it may not be enough to jet set to a different country, but there's plenty to see and do in Aus. Anyway, the odd public day off here and there keeps most of us going because it's something to look forward to when the days drag.
Indonesia/New Zealand
Do you want more sun? What about a week on the slopes taking on black runs? Whichever you prefer, both are just a short plane ride away. In Bali, the tropical sun never seems to set, which means Kuta is a pleasant place for an autumn vacation. On the flip side, the winter weather sets in quite quickly in NZ and makes it perfect for extreme sports. Although there aren't many options, Aussies are lucky to have Indonesia and New Zealand on their doorstep.
What do you think about the fall? Are you as smitten as the Australian public?
Comments
comments
Powered by Facebook Comments