Collaborative Post
Whether you would like to refresh your wardrobe for the new season or want to try a new hairstyle for the warm weather that suits your tan and your mood, you should look through the latest trends for inspiration. From color choices to hairstyles and shoes, there are several things you need to pay attention to when it comes to planning your looks for the spring. If you would like to find out more about the new trends that are likely to be in this year, check out the below list.
Lilac Power
From lilac to other pastel colors, you can now shop again for feminine items in your local department stores. Some of the colors will be tricky, depending on your hair color and skin tone. Those with dark hair can wear almost all pastel colors, while if you have a light complexion, you might want to add some contrast, such as dark purple, navy, or black. Lilac is likely to be the main color of spring 2018, so make sure that you invest in a pair of pants and a dress that you can combine with your existing wardrobe items.
The Return of the Trench Coat
We always start guessing around February what type of spring coat to get. If you already own a trench coat, you are in luck. Any light colored version with a tie and large, bold buttons will be considered "in" this year. If you don't yet own one, you can look through your local fashion store for inspiration. Light gray or purple, olive green are likely to be the best choice, and they can be worn over your dark jeans or black smart trousers, too.
Pink on Red
If you are one of the people who chooses their outfit based on the best match of color combinations, you might have a lot to forget. Nothing is too brave in spring 2018, and if you happen to put on a red blouse with a pink skirt, you will not be considered a rebel, but fashionable. Green with blue, red and purple, brown and blue; you can get away with any combination, given it is brave and bold.
Sequins
If you are planning on attending a party or a social event this year, ditch the simple little black or red dress and add some sequins. The more the better. Shiny silver sequins on a short gray dress and sparkly shoes are likely to impress fashionistas this year. If you would rather take a step back, get a sequin bag instead and stay fashionable with a sequin hair band.
Dark Denim
When it comes to smart casual, you might want to invest in a few very dark denim pants and shorts. You can get a skinny or superskinny version, provided that it is closer to black than blue in shade. Wide ankle dark denim trousers are also likely to be worn with boho style tops and fringed blouses.
Fringes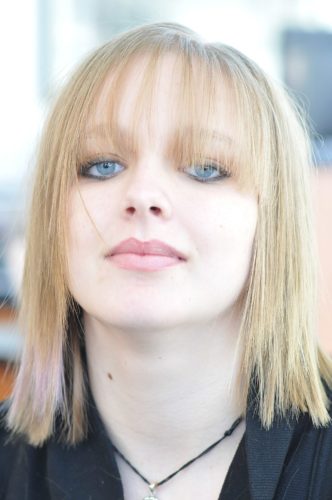 Fringes are not only going to be dominating skirts and tops, but also hairstyles. You will have to think about a new hairstyle that involves bold and beautiful bangs. Straight bangs are the best for people with an oval face, but if you have a round one, you might want to get creative and talk to your hair stylist about the fringe that suits you the most.
Loose Fitting Trousers
We've had skinny for many years, and loose fitting, oversized baggy trousers with wide ankles are likely to return in the spring of 2018. You can make a statement choosing a bold shiny belt, and adding a bit of contrast. Wear a navy blue pant with a pastel pink top and a sequined belt, and add a sparkly shoe.
White in Accessories
Before you head out to buy your new handbags for 2018, make sure you look for white and pastel color ones first. Bags, belts, and even shoes in white will be your perfect companion throughout the spring and summer of 2018. Add a white hoop earring, and a headband, and you are ready to go out to the most exclusive cafe to meet and impress your friends.
Bucket Bags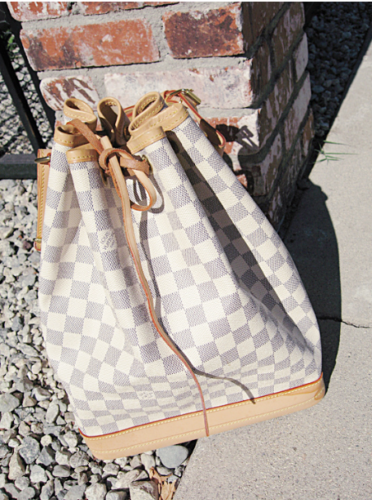 A must-have item for handbag-lovers in 2018 is a bucket bag. You might need to learn how to squeeze in everything and find them after, but they are definitely the new thing this year. A leather bucket bag in the same color as your jacket and a contrasting draw string will help you make a statement everywhere you go.
Off Shoulder Dresses
There is, of course, something for feminine fashionistas, as well. Off shoulder dresses with pastel colors and floral patterns are likely to have a comeback. The looser fitting the dress is and the lighter the material is the better. Fringes are a must-have; either on the shoulders or the bottom of the skirt. You can combine your off shoulder dress with a white sandal with a wedge heel or a canvas shoe in the same pastel color. Shop now for summer and spring fashion and get inspired by the 70s. Add a few flowers in your hair, and you have the perfect look.
Bold Hair Colors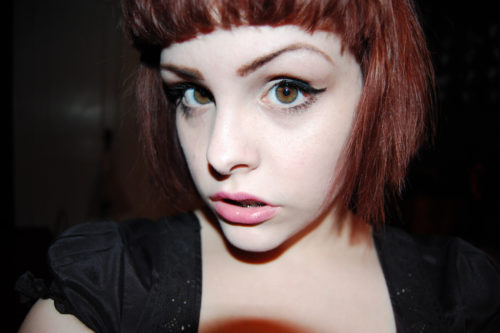 When it comes to hair colors, the more you have the better in 2018. Vivid shades, such as the burgundy hair color will have a comeback in the spring and throughout the year. To complement your light and pastel shades, you might want to opt for darker shades with plenty of life. Even Selena Gomez has experimented with reddish shades, and made them her signature look. If you have a lighter complexion, it might be time to get a tan before you try darker shades, or you will no be able to make the most out of your new look. When it comes to length and style, almost anything is allowed.
The Return of the Messy Hair
The good news for people who had enough of straightening their hair every morning is that you can not get away with any amount of waves in your hair. Not all hair has to be in the right place, and you can create a messy hairstyle using a half-updo or a simple bun. Hairs are less controlled and you can look natural and romantic at the same time. Uneven fringes are great, as well as layered or asymmetrical hairstyles.
Embrace Your Curves
One of the good news in 2018 is that you don't need to squeeze yourself in skin-tight clothes and can use loose fitting clothes to emphasize your femininity. You can get a long maxi dress with no belt, or an A-cut dress for a night out. No matter which part of your body you are unhappy with, you can hide it from the view. The long skirts, loose fitting pants, and romantic dresses will help you embrace your curves and look more feminine in the new season. Don't be afraid of expressing yourself using floral patterns, pastel colors, and bold geometric patterns.
If you like being prepared for the arrival of the new season, you might want to visit the latest fashion blogs for inspiration that will help you create your spring 2018 looks. Choose the items that help you express your personality. Leave the bold colors for contrast and your hair, and go for white accessories and pastel colors. Love lilac? Get a few tops in the color, a hat for the spring, and – of course – one for your vacations. Let your hair down, and set yourself free.
Send Valentines day gift to boyfriend and buy cakes online
Comments
comments
Powered by Facebook Comments