Collaborative Post
Australia is such a vast country. Taking more than four hours in a plane to get from one side to the other. People tend to have Australia on their bucket list, but this is a huge error on their part. Not because you shouldn't ever go, of course you should, it is because it is so big you can never see all of it on just the one vacation. You need to be specific with your areas. Doing this may mean that you add popular locations on the list such as Sydney, Melbourne and the Gold Coast. But I wanted to shed some light on Western Australia and highlight some of the gems worth a visit there. I hope it inspires you to consider Western Australia as place to visit.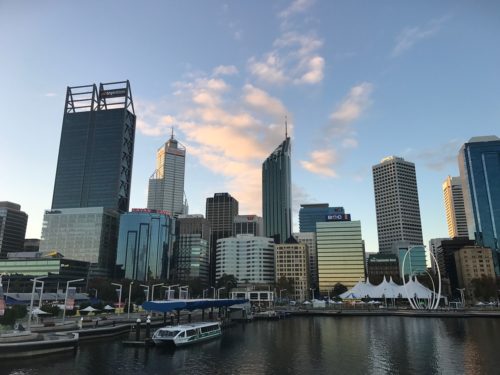 Perth
Perth is actually the capital of Western australia, so no visit would be complete without checking out the city first. The city itself sits where the Swan River meets the South-West coast, making it a real diverse town and lots to explore. This is why car rental in Perth is a must to make sure you get the most out of the area. Sandy beaches line the suburbs, and the huge Botanic Gardens on the riverside is a must offering fantastic views. For all those history buffs out there or people who enjoy sightseeing then there is also the Western Australia Museum to explore.
Broome
Broome is a beach resort town in Western Australia and is situated in the Kimberley region. It has an Indian Ocean coastline, and one of the major attractions happens to be 22 km long cable beach. Which offers a fantastic and dramatic backdrop in the evening especially when exploring via a camel. For other people who enjoy a little history lesson or two, at Gantheaume point there can be dinosaur tracks found imprinted on to the red rocks during the low tides. There is also local pearl farms if you wanted to explore a different side to this area.
Fremantle
Freemantle is a port city in Western Australia and is most well-known for its maritime history. There are also other areas this point of interest is known for such as Victorian architecture and there are even still some points of interest noting back to the British Penal Colony. This port town certainly has a real laid back vibe about it, and it should definitely be a stop off point for when exploring Western Australia in more detail.
Exmouth
Finally, our last suggestion is the smaller coastal town of Exmouth situated in the North-West cape of Western Australia. It is a gateway to many different attractions including the Ningaloo Marine Parks with its amazing coral reefs and migratory whale sharks. There are sheer cliff drops, a protective surround natural area where kangaroos roam and rocky gorges. It certainly is picturesque and definitely worth a visit.
I hope that this has inspired you to consider some of the major spots and attarctions Western australia has to offer.
If you'd like to experience this trips, check out Bookmundi
Comments
comments
Powered by Facebook Comments