Collaborative Post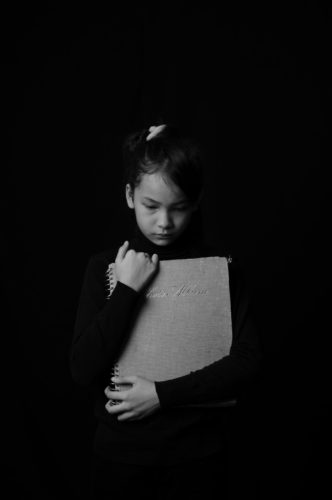 Every teenager experiences bullying in one form or the other. As a parent you have to do everything in your parent to identify any signs of bullying and counteract them the best way that you can. With that in mind, it's crucial to figure out when your child is bullied, and here are the top signs to focus on.
Regular stomachaches and headaches
Your child usually ends up being stressed out when he is bullied. And these signs tend to showcase things like stomach aches or headaches. They can definitely be problematic and lead to health issues if you don't act quickly. Headaches and stomachaches won't last for more than a day or two. There are many real life cyber bullying horror stories, and you do not want your child to be one. Whenever these things tend to repeat very much, then you most likely have to think about going to the doctor. Talking with your child and connecting with him will help a lot too. Show support and things will be a lot better.
Sleep issues
In case your child doesn't sleep properly and he's always tired, then this might be a sign that something is up. Sure, it can be related to some health issues. But it can also be connected to bullying. Which is why you have to talk with your child as you try to figure out the cause. Sometimes it might be the simple stuff, other times not so much. Studying the situation and identifying what happens is extremely important.
Your child cries a lot
Let's face it, your child won't cry unless something is up. Crying shows that your child is experiencing severe bullying, so you have to do something. You need to intervene, otherwise your child will have to go through an emotional rollercoaster. And that's one of the most important aspects that you have to keep in mind here.
Avoidance
Your child shouldn't avoid you if you have a very friendly behavior all the time. But in case this type of issue repeats more often than not, it might actually be a sign of bullying. It's hard to >figure out when your child is bullied, but whenever you see him alone and not wanting to connect with anyone you need to be a bit worried. This can very well be a warning sign that something is wrong, so try to take that into consideration and find the right solution. Don't push your child away, instead talk and find the right solutions.
Even if your child is being bullied, there are lots of ways to counteract such an issue. The first thing you want to do is to avoid any possible mistreatment. Understand your child's pain and emotions, provide a way to eliminate them naturally and with great success. Your focus has to be on shifting your child's attention towards something else. And in the meantime you can identify the bully and handle the situation directly. Of course, you need to communicate with your child at all times. That will make it a lot easier to deal with any bully!
Comments
comments
Powered by Facebook Comments