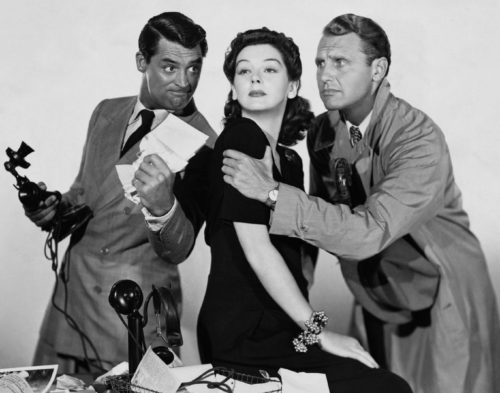 So much about whether a performer achieves success in the entertainment world can be down to luck and, in the case of actors; one part can lead to lasting fame while another can wreck his or her career. This is a look at some of the roles that brought an actor success and some that they regretted taking on.
Rupert Grint – Harry Potter and the Philosopher's Stone
English actor Rupert Grint had been in a few movies before he was cast in the Harry Potter series – remember Thunderpants anyone? However starring as Ron Weasley in the globally successful Potter franchise was what made him a household name, although he has struggled to build on that since it ended. That isn't uncommon though, as a close look at what has happened to exchild stars shows.
Taylor Kitsch – John Carter
Everything seemed to be going according to plan for Taylor Kitsch as he moved from the cult comedy show Friday Night Lights to his first big Hollywood role in 2012 movie John Carter. The film was hyped as one of the big summer releases and Kitsch as a new star, but it bombed at the box office and cost Disney $200 million. His film career has never recovered from it.
Anne Hathaway – The Princess Diaries
Like Taylor Kitsch, Anne Hathaway graduated from a television series – in her case it was the long-forgotten Get Real – to a Hollywood movie. Things
worked out differently for the actress though, as her starring role in 2001's The Princess Diaries turned her into one of those who achieve lastingstardom with a single part . 18 years on and she is one of the highest paid actresses in the world.
Mike Myers – The Love Guru
With hit roles in movies such as Wayne's World, the Austin Powers series and Shrek, Mike Myers was one of the biggest comedy stars in Hollywood when he released the Love Guru in 2008. Unfortunately that film was panned by critics and audiences agreed with them, making it a serious box office flop. Myers hasn't had another starring role on screen in the decade since it came out.
Robert Downey Jr – Iron Man
Robert Downey Jr had a successful career as a character actor during the 1980s and early 1990s but by the end of the 90s his problems with heroin had wrecked things for him. After his release from prison in 2001 he started to rebuild his career, but nobody could have predicted just what an impact his role as Tony Stark in the 2008 movie Iron Man would have. That film pretty much launched the Marvel Cinematic Universe and transformed the fortunes of the actor by making him one of leading men in the biggest movie franchise in the world.
As this proves, the line between success and failure for actors is a fine one indeed and so much can depend on how audiences and critics respond to a single role.