Collaborative Post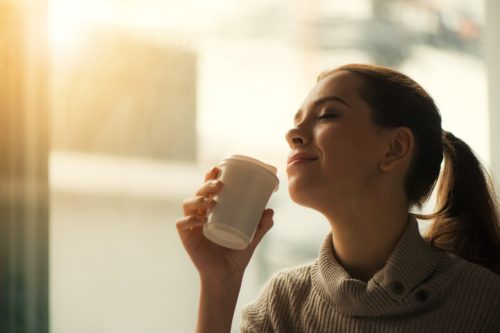 When you're at home, you're always going to want to feel relaxed. Your home should be the one place where you feel comfortable enough to unwind after a stressful day and just be yourself. But when your home doesn't feel all that relaxing, it's really hard to do this. Whether you've got a lot of noise or distractions in your home, you may find it really difficult to chill out and relax. And that is always a problem. Because life is busy and stressful, and everyone needs that space that allows them to just forget it all for awhile. So, it's time that you got one. Because yes, you can easily transform your home into something so much more relaxing. Let's take a look at how.
Declutter
The number one issue that could be affecting your ability to relax is always going to be clutter. It may sound a bit strange, but when your house is messy, or you've just got too much stuff around you, then you're not able to relax. It's just how it goes. Because your home will feel chaotic, and that then impacts your mind. So, your first step here is to declutter. And be ruthless. Have a big home clear out so that you're not hoarding old things that you no longer need or want, and that you're able to make your home feel a bit more organized and together.
Get Comfortable
Next, you're going to want to make sure that your home is comfortable. And this has to be physically comfortable. So get yourself a good comforter like Hunker.com suggests for the bedroom. In the living room, make sure that you have a comfy couch and that you've got cushions and throws to make you comfortable too. When you're physically comfortable, it's going to help you to relax.
Create The Right Atmosphere
Now, it's onto the atmosphere. Because you're always going to want to make sure that you're able to feel comfortable too. For this, you should think about setting the right mood. With a fire, such as UltimateFires.com.au, you'll be able to do this. Not only will you get heat to warm you up and relax you, but fires with flames also help to get off a really cozy and relaxing atmosphere too.
Work In Some Relaxing Details
But you don't have to just stop there. Instead, you could really start to bring your home alone with the right relaxing details too. For this, you should look to relaxing candles to help you. They'll not only feel really cozy as they burn and the flame flickers, but when you choose the right scents, they will also help you to relax.
Switch Off
Finally, you have to then make sure that you're able to actually switch off. Because you've got the space just right, but now you need to let yourself unwind. And it's all in the mindset. So make sure that you're not able to play music or read, and not just sit on your phone or mindlessly watch TV.