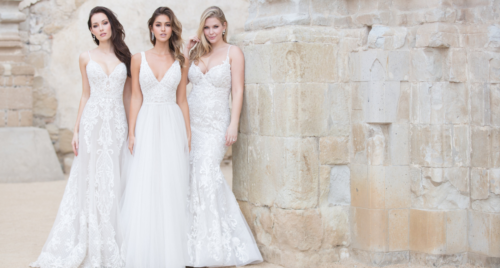 Your wedding is such an important day for your and loved ones, and on average, a wedding in Australia costs around $31k. Hence, it is essential to evaluate the cost of your ideas before making crazy purchases.
Budgeting is the number one technique for couples to prevent financial problems in the future- and it's one of the best methods. However, it's not until couples fail to adopt it and go over their budgets when problems arise. We understand that many things can impact over-spending, so here are a few ways you can keep your budget under control:
Be realistic
Before planning the dream wedding, pay a visit to your savings account. You need to become aware of your financial standing to decide whether you can afford the extra flower decorations or not. This will encourage strategic buying behaviour and will minimise the impact of external influences that promote over-spending.
You can also have a 'wishing well' instead of accepting traditional wedding gifts. A wishing well helps in receiving honeymoon travel vouchers or cash donations that can help you financially.
It all comes down in being true to oneself. Know your current financial standing and, if you don't need another toaster, then have a 'wishing well' style gift.
READ ALSO: LA's Hottest 2020 Holiday Card Trends
Guestlist
We get it. Your mother wants to invite that aunty who you haven't seen since your 1st Birthday. It's impossible to please everybody, so keep it simple and brainstorm the people that matter most to you and your partner. You can think about how often you meet those people? And their efforts to keep in touch with you. Having a controlled guest list is essential to prevent your wedding costs from blowing out of proportion.
Day and date of the wedding
You need to take into consideration the time and date of your wedding when you plan it. Summer season is the high-peak season for a wedding so don't be surprised if prices are higher then what you initially planned for.  Whereas marrying in the off-season helps in getting some excellent discounts on venues or catering orders. Also, marrying on the weekend will cost you more than a wedding planned on a weekday.
Your wedding date will decide whether you will be able to save on the wedding expenses or will you have to cough out more for the celebrations.
READ ALSO: (A Couple's Guide to Getting Married During the Pandemic)
Venue and Catering
Many wedding venues make it mandatory to use their bartenders or caterers and other helping staff if you book your wedding at their venue. This can make things easy for you, as you get most of your major arrangements covered under one roof. However, this also means that you won't be able to have control over the pricing. You would be forced to accept the prices charged by them. To keep your budget under control, it is important that you do your research before dealing with such venues and see if you can bargain the prices with them.
Outfits:
Hiring their outfit instead of buying them will help in saving. You can look your best, but at a lower cost. Bridal dresses and bridal gowns can be sourced online. Some many websites and stores are providing beautiful bridal dress options at a lower price. Maggie Sottero wedding dresses are creative, graceful and enduring. Brides can choose wedding dresses depending on their budget and choice. Shopping for bridesmaids can also be checked online; one can source online from within the country or overseas. Though while shopping online, keep the delivery time in mind.