It's a gorgeous spring day today…. tops of mid 20s for Canberra on the first day of October. You think it might hang around for the long weekend? It seems not…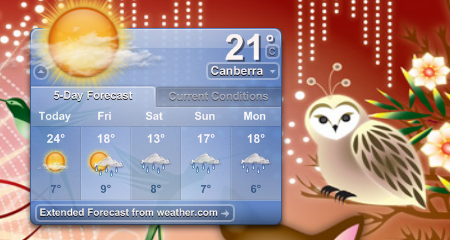 This is when I start being happy I'll in Newcastle for the long weekend. Until I see the weather predictions there:
erm. Okay. At least I get to see my little fraggle of a nephew, hey?
(Wallpaper is from [the apparently newly redesigned gelaskins site] Catalina Estrada)
Comments
comments
Powered by Facebook Comments