Habit :: bad habit
Relaunch :: brand
Mondays :: itis
Bootstrap :: upright
Funk :: soul
Appreciate :: reward
Yay! :: woo!
Life :: death
Sheets :: satin
Date night :: bottle of wine :p
Currently bopping along to the Evelyn Evelyn album, downloaded from their Bandcamp page. You can pre-listen there too. It's a new Amanda Palmer project… :D Sitting in the UC library… accidentally bought real coke… disaster. Don't want it, it can come home with me until I find someone to drink it for me.
Volunteers?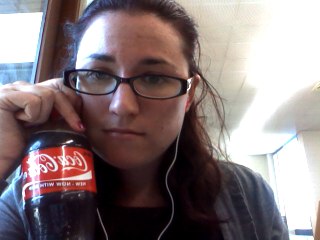 My voice is coming back. Slowly. Have tomorrow off work, it's been good for it, and me, not talking to many people at all. One more day of that (and hopefully not coughing all night like I did a lot of last night) and I may feel better. xx
Comments
comments
Powered by Facebook Comments