I loved these pictures over on the xkcd blog today…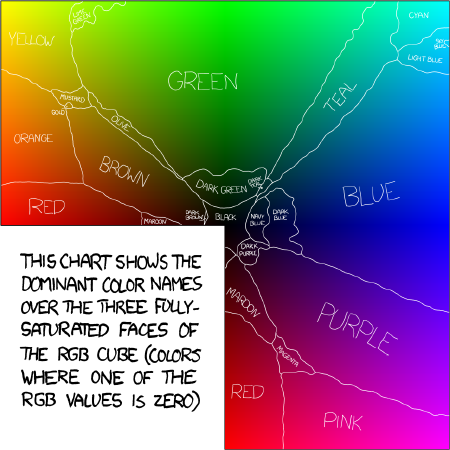 Might actually be quite a useful resource for the design nerds out there, whereas I'm probably looking at it more linguistically, with flashbacks to a lecturer saying "some languages only have x number of colour names" (might have been 2 or 3) and me being weirded out.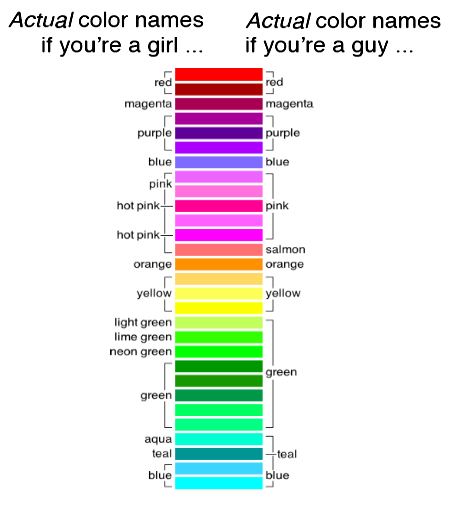 Now, I ask again… What's your favourite colour??
(I have a headache, a glass of red (yes , red, the dark stripe) wine, and no desire to do uni work tonight, having submitted a 35% assignment at 10pm yesterday, and another due on the weekend of the 15th.)
Comments
comments
Powered by Facebook Comments