Okay. Here is my itinerary in yahoo weather widgets. Towards the end my packing dilemma will be revealed.

First stop, Vienna. Fly into Frankfurt Saturday with Malaysian Airlines, then hop straight onto an Air Berlin flight to Vienna. Were supposed to be meeting friends there, but they've pulled out… plans to date: apple strudel (for Rish), music, horses. For all locations, suggestions welcome. We probably won't stay in Vienna the whole time we're in Austria, likely to venture out a little :)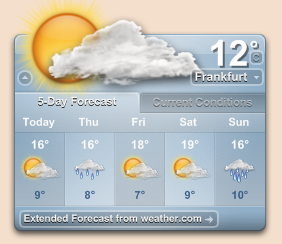 Frankfurt will be more of a transit point for us. Flying into there, and out of there, spending maybe 48 hours TOPS there. Any MUST DOS welcome.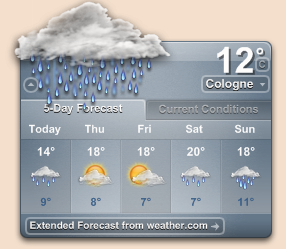 Cologne, off there by myself for a few days while Rish is at his conference. I get to catch the train! Oh I love trains. A little spectrum-y that way :p (and a few other ways. I love the kids I work with). SOOOO many things to see there. Much pics to take!!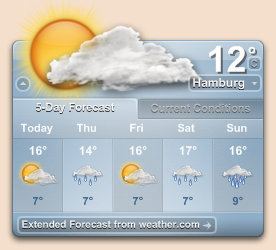 Hamburg. Why? Cos it was on the train line. Apparently I need to hire a bike and ride around. This could be entertaining. If I fall off and smash my camera, you'll know it's cos I'm unco.

BERLIN!!! Sooooo looking forward to our time there (this is where Rish catches up with me). There are walls and gates to see, and bands to listen too, and clubs to go to. *grins*
This is where my packing dilemma sets in.
Following BERLIN, it's to Frankfurt airport, and off to….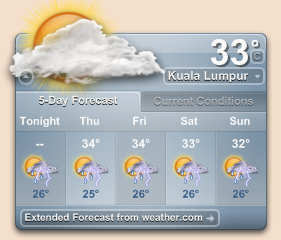 Kuala Lumpur, Malaysia. Home of food, and humidity. Freck. This will REALLY throw my body out – both eating spicy yums and the heat and humidity, before returning to a freezing Canberra which has settled into winter.
I believe that I can get away with jeans/shorts(?) and Threadless tees in Germany, along with a couple of 'going out' outfits. Will probably have to stuff a few light summer frocks in my bag for KL… at least one!! And then, on return to Canberra, I'll be hitting the peppermint tea HARD for warmth!
(ps, I'm going to get 'off' the diet coke in Germany. Wish me luck? It'll be good for me!)
(pps, need an appropriate hash tag/blog tag. Is #germany2010 and Germany 2010 inclusive enough for the whole trip?)
Comments
comments
Powered by Facebook Comments