Canberra's RealChai have just released TWO new chai blends… Caffeine Free and White Christmas!
The Caffeine Free has a dandelion base rather than the black tea of the original. SOunds great for relaxing for those sensitive to caffeine!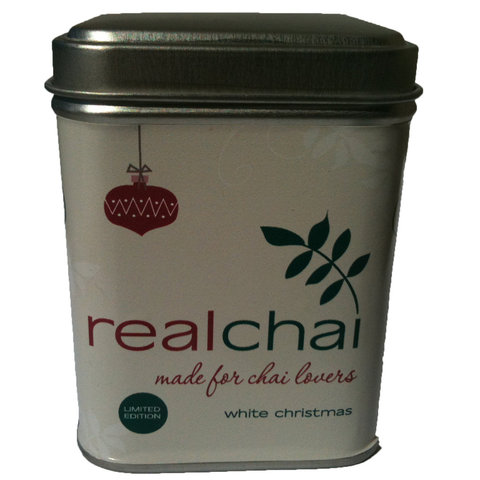 The White Christmas contains white Chocolate, cranberries & nutmeg… oh yum! No sweetening required! (Get in quick for that, it's limited!)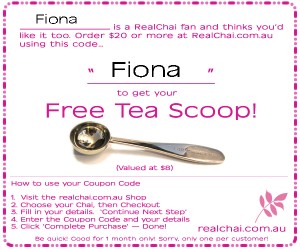 Bonus time! Order $20 or more worth of chai or other products from RealChai.com.au and use the code 'Fiona' to get a free teascoop! Score!
Comments
comments
Powered by Facebook Comments