So, you've gone to the effort of taking note of the allergies and intolerances of your guests. You've read packets, you've baked dairy/gluten/egg/nut free and you want to make it easy for your tolerant and intolerant guests to pick the right food for them. They could of course ask you what could be for them, but that always means there might be a moment of oh crap I can't remember….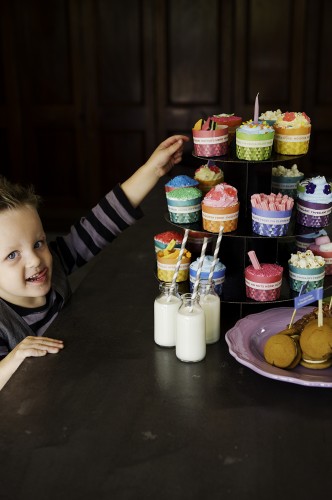 OR you can use these really CUTE flags and wrappers from Allergy Riders:
Allergy Riders is a fun and simple food labelling system, and for allergy sufferers it's bringing the life back into parties. Using brightly coloured cupcake baking cups and food flags, Allergy Riders takes the stress out negotiating a food buffet. Guests who have allergies can simply choose food with the appropriate coloured flag or cake cup, and enjoy!
Baking cups are $6.95 for a pack of 50, and the flags are $5.95 for 25 from allergyriders.com.au (postage $5 per order in Australia)

(Oh and did I emphasise the CUTE enough?)
[kads group="post banners"]
Comments
comments
Powered by Facebook Comments