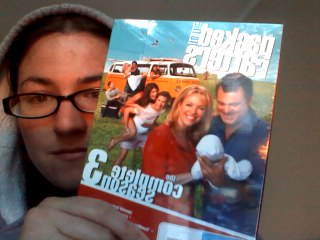 (in mirror form. heh)
In spite of my hooded appearance, I did not steal the copy of Season 3 of Packed to the Rafters I have in my hot little hand. I won it in a comp that that WANTED to win a holiday in.
And so, you my lucky people get to share in my spoils. Or have them. Whatevers.
So, yeah, to enter, just comment up to once a day. I don't care what you say. You could tell me about a prize you won and really didn't care for. Up to you. Oh and extra daily entries if you tweet or facebook about the comp. Just link up to your link in a new comment so I can find you.
Will accept entries from anywhere (region 2, 4 DVD apparently). And there may be extra awesomeness in the package if you win. Like Threadless stickers or glitter.
:D
Okay EDIT!
I may be extending the time of this giveaway. Because there may be more prizes. Or a bigger prize, anyway. As in I should be not wanting to have received seasons 1-3 on DVD. For now, let's just say this comp isn't closing just yet…. And keep entering, because you'll at least be in the running for season three, but it MIGHT be seasons 1-3! whoa!
And, you should totally like littlelioness.net on facebook. GO! ;)
EDIT: I will now be able to give away the first three season of Packed to the Rafters on DVD. Yay! So please enter to win. COMPETITION WILL CLOSE A WEEK FROM NOW aka 8pm Tuesday 7th, with the winner selected at random using the plugin "And the winner is"
You may enter once a day with a new comment. Or comments about tweets or facebook shares. PLEASE make sure you make a NEW COMMENT for each entry, otherwise I can't count it.
Yay!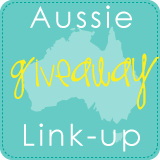 Comments
comments
Powered by Facebook Comments