So, we went to the, supposedly "controversial" Bettina Arndt talk at ANU tonight. If you hadn't heard, there'd been a small protest organised for beforehand by the ANU Women's Collective.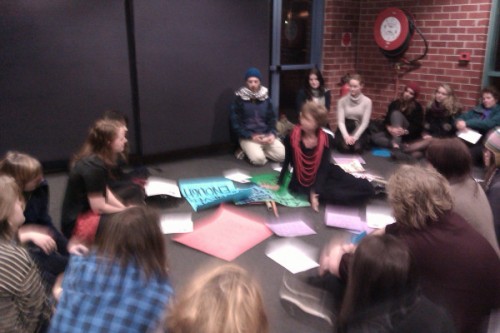 She went out and took question from the group before the main talk, which was great, then got into the talk.
Lots of annecdotes, funny stories, sad stories. Ones that got laughs from the women, not the men. Ones that sounded familiar, ones I hope not to have to tackle in my time.
But really, not all that controversial. Yes, there IS a difference between giving sex a go every now and then if you don't feel like it in a relationship and issues of consent. It's about give and take. And about doing something your partner wants.
You never know, you may get into it. You may not, hey, but that's life. At least you tried?
Comments
comments
Powered by Facebook Comments