We went to Lygon street in search of pasta, but wound up trying the fish and chips at Tank. And ZOMG I'm glad we did! (aside from feeling weird that I wasn't at Bateman's Bay and I was still eating fish and chips. Sokay, though, cos I didn't end this meal with tea in a paper cup…)
We got the "Tank for Two" ($26) with one of the pieces of fish grilled for me. Delish! The tartare sauce is amazing, and the calamari has a touch of chilli and is divine.
And, I'll have to admit that Kosher is not something I'd thought of for salt, being in Melbourne for an atheist convention and all, but David's Kosher salt is great! Big flakes, perfect on these chips!
Where's your favourite fish and chips?
****************
Don't forget to enter to win an awesome Shanalogic necklace!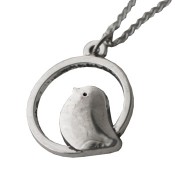 Entries close midday, Wed 9th May!
Comments
comments
Powered by Facebook Comments