Been a couple of years since I went to Blue Water Pizza, but it was time to go back again. They have gluten free bases for a $5.20 surcharge, but they are nice bases!
Started with a garlic crust. Which initially came out with cheese, despite a specific request for no cheese.
Vegetarian – Mykonos Pizza
Chicken and Prawn – Rio Grande (they were meant to bring out sweet chilli sauce and sour cream for it, too, but that didn't arrive until we were halfway thru >:|)
Supposedly a greek salad. But it had sundried tomatoes instead of fresh ones, and some other roast veges from jars, and no red onion. It was.. weird. Oh and the plate was cold, so I think it had been in the fridge plated up all day ready to plonk on a table…
They did pass the soy latte making test this time though! :p
****************
Don't forget to enter to win an awesome Shanalogic necklace!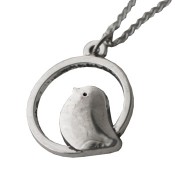 Entries close midday, Wed 9th May!
Comments
comments
Powered by Facebook Comments