Place the following in a casserole dish in a slow (about 160) over for a couple of hours, or for the day in the slow cooker:
4 lamb shanks
two tins chopped tomatoes
tin chick peas
tbs moroccan spices
tsp garlic (or so!)
Serve on polenta and baby spinach leaves. Nom.
****************
Don't forget to enter to win an awesome Shanalogic necklace!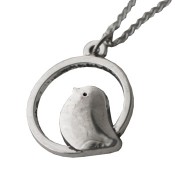 Entries close midday tomorrow!
Comments
comments
Powered by Facebook Comments