I was given a voucher to use a Groupon.com.au which I used to purchase a voucher to Barramundi Bar and Grill, which I have passed onto friends who have promised me food porn!
We all love the daily deal sites, right?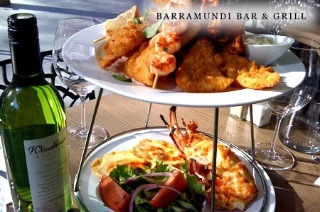 Groupon sent me a voucher code to use on their site to check out how easily I could spend money there. (While saving it, of course!) $49 for $138 in value? Hard to say no if you come across the right deal!
Just head over to Groupon and come back and let me know what you'd spend the voucher on (or alternatively what you wouldn't!!). There's meals, kitchenware, beauty deals, or of course you might wanna put it towards one of the travel deals!
Entries open to Australian residents only, and will be select at random using the WP plugin after midday, Wednesday May 16th. You can enter up to once a day so long as each entry is different.
x