Birthday present from the MIL. *bounce*
Busy busy 30th birthday weekend! Let's recap in photos :) :) (photo heavy post ahead! Woo!)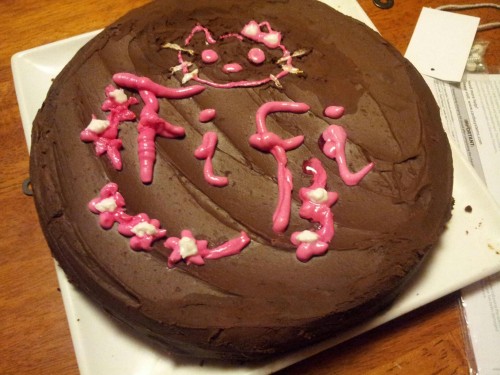 I got a Hello Kitty cake!! :D :D
I babysat the kids so my sister and her husband could go see a movie. I have now changed nappies. And introduced Ez to the wonder that is Dolmades.
Stayed overnight in Sydney at the Sebel Surry Hills
$140 on Wotif as a Wot Hotel?
Rocked out to The Tea Party at the Hordern

Paint it Black Cover in the encore

Save me
Four people back, front and centre :p
Ticked over into my Birthday somewhere in Surry Hills.
Wore cat ears. And tights. But not jeans and a black tshirt, as was the uniform of choice for Tea Party fans.
Had breakfast at Toast, Surry Hills.
Toby's Estate coffee
Moroccan Breakfast for Rish
Mexican for me (minus egg). Corn fritters, avocado and halloumi under there.
Fought the kids for some biscuits.
Took more photos for the collage at Ez's 21st ;)
Dinner with the family
At the very Gluten-free friendly Zinc, On Darby Street.

Garlic Bread (gf)

Whitebait

Coq au vin (gf)

Beetroot Cured Salmon (gf)

Lamb Shanks
Gluten free cake from Snows

Princess! With crown and Hello Kitty Earrings.
Yay!
Now back to normal, hey??
Comments
comments
Powered by Facebook Comments