It would be great if I could stop at one.
A social glass of wine. Sipping slowly, to make a toast.
But my head doesn't stop me at one.
It goes "oh hey, that's relaxing, I'm not so freaked out any more by this social situation. Let's have another!"
But 2 then won't stay at two for long.
Which is okay when I'm in a great headspace.
And I just become a hyperactive social butterfly.
So many hugs given out.
But it hasn't worked that way this year.
Too much Emo for that.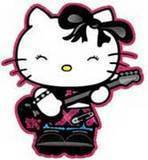 And so.
I need to step back.
Take hold of that sparkling mineral water with the slice of lemon.
And say no to that first glass of wine.
Because I'm awesome anyway. Don't need to drink for that to be so.
xx
Comments
comments
Powered by Facebook Comments