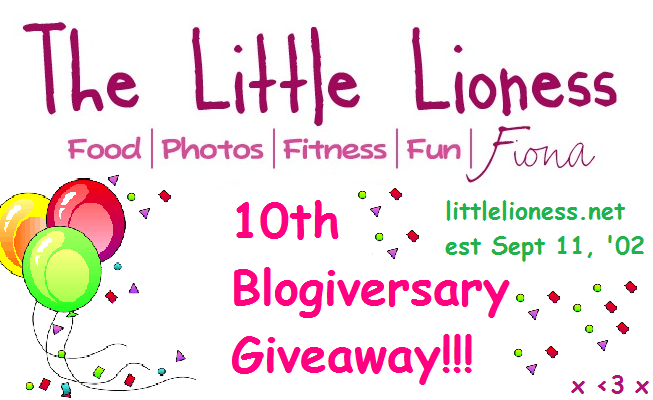 Oh, hai there.
Just gotten over me turning 30?
Well there's bigger news.
Littlelioness.net turns ten on September 11.
And I'm planning a giveaway spectacular.
So long as I can get the prizes.
You're reading this blog now, so you know what my readers like.
Any suggestions or offers for prizes are most welcome.
The giveaway will run here on the blog for a couple of weeks at the start of September.
With heaps of exposure for you, your products and brand.
And lotsa love from me. (oh yeah, and link love!)
So, if you wanna have something in the giveaway (products, books, services, vouchers, etc) then flick me at email at phonakins@gmail.com :)
*bounce*
ten years! meeps!
edit: August 1
Thanks to those who have offered prizes so far!!!
Urban Remedy, Blogger COmmunications, Melinda's Gluten Free Goodies, Allergy Riders, Shana Logic, Twinings, Rocketman Media, Soul Virgins, Mushycat, Kawaii Not, moo.com! :D
Comments
comments
Powered by Facebook Comments