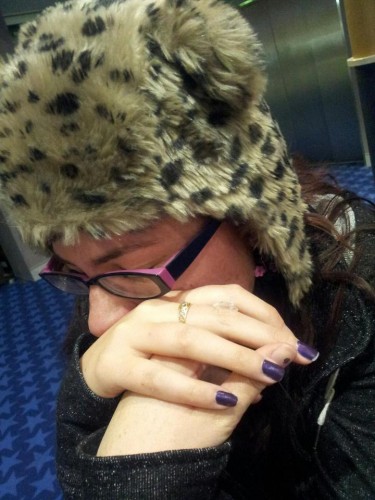 Pesitivity.
An emotional ride of a day.
A long day.
Started with the alarm at 5:25 to catch the train down to Uni with Rish. After, of course, a night of bad dreams. Somehow breaking my knee cap. Another where there was a lot of blood and a lot of glass and details I care not to remember. A change of trains (seriously, there's a train that leaves 20 mins earlier from Newcastle to get to central 20 mins later than the one we meant to hop on) some silliness. A few more badly taken comments. Just add them to my collection.
And roll with it.
Some relaxing things, like getting my eyebrows done. Yes, relaxing. You should see me Zen out on a waxing table.
Talking, at lunch. A good way to put me off my food is to ask me the hard questions as I'm about to start eating. (Unless I have a chance to later hide away with a block of chocolate. I'd so go that). Some truths. Some things I'm still confused about. A wonderful person to help me through.
Headaches. Real and imagined. Offering a helping hand to a blogging friend, because I know I have skills that can be put to good use. I can't donate money at the moment to things, but I can offer my skills and time.
Sorbet. Ice cream fixes everything right? more deep conversation, conflicts between my thoughts and emotions and my shoulds and my sorrys. More understanding coming my way. Empathy, I guess. A late night, that I wanted to but didn't want to end.
Home. To raisin toast and aspirin.
Comments
comments
Powered by Facebook Comments