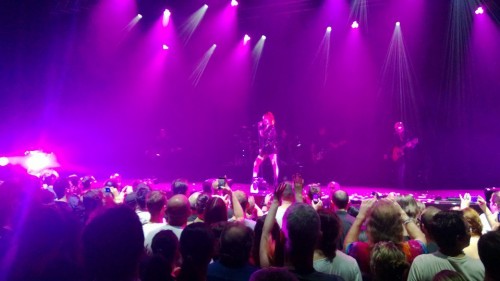 Photo stolen from the friend I took along
I am so so SO happy that I went to see Garbage earlier this year at The Star (casino, Sydney) and didn't spend the money on a tank of petrol or a pair of shoes. The energy I get from a live gig, and especially from a band that have provided a soundtrack to the last 15 years of my life?
Freakin' priceless.
An awesome setlist, with all our favourites, and a few from the new album in amongst it.
With stories interspersed with Shirley Manson's gorgeous Scottish accent telling us stories and keeping us enthralled. (While sipping Glenfiddich!)
The trick IS to keep breathing.
Comments
comments
Powered by Facebook Comments