I actually don't have too many photos from my birthday celebrations, as I had a number of late nights, where my phone battery died before meal or home time. I can say it'a been a lovely week of turning 31, and surrounding myself with people who are awesomeness.
Let's start with a couple of days before, my dear chronically Femme Bronwyn was selling her Galaxy Tab….. and since I couldn't find a reason not to (aside from my current financial situation) I bought it from her. She offered me Gin and Tonic, and a pillow unicorn as sweeteners to the deal…
Couple of days before my birthday, I had some plans fall through, so ended up watching Seven Psychopaths with Mic, and going out for a lovely brekkie at Chaddies in New Lambton Sunday morning.
Next was the Newtown Drinks version of my birthday – Drinks on the roof at Zanzibar, till it got too cold and we had to shift inside to the deer hunter room with the pool tables.
Somewhere in there, Neko started reading to us, and demanding we head for Thai for dinner.
I did question where one was to actually find a Thai restaurant in Newtown, because there is NOWHERE to get Thai, or frozen yoghurt for that matter, on King Street ;)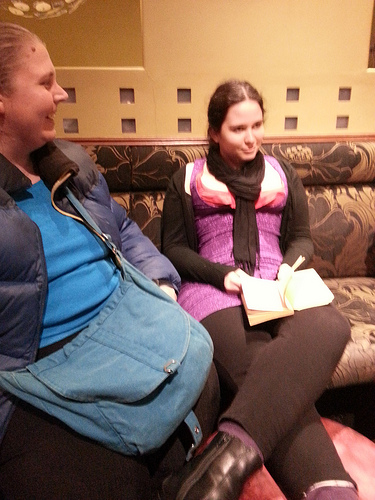 Six of us ended up at Newtown Thai, selected the basis of them being quiet and wouldn't mind us stuffing around while we waited for a couple of extra, but delightful, boys to show up ;)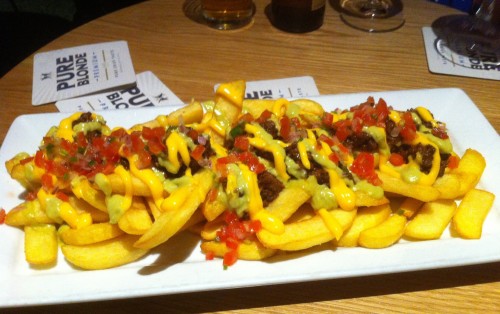 Next stop, the Marly (Marlborough) which has this weird indoor garden, complete with fake grass, remodel thing going on. The above nachos made with hot chips were consumed, and hugs and smiles exchanged.
Sleep was found,a nd my birthday breakfast of a meat pie and diet coke found around midday at Macquarie University train station.
Sadly, i left the gift of a Hello Kitty shower cap behind in Macquarie Park, but my habit of leaving things behind just means I need to find time to see people again :)
Where next? Off to Hippo to have coffee and cake with my family and with Bron. The kids ran around like crazy, I got more hello kitty gifts…
Including some of the VERY newly released Hello Kitty for Target underwear!!!
From there, it was off to Schnitzel night at the Warners Bay Hotel…. mine had Nachos!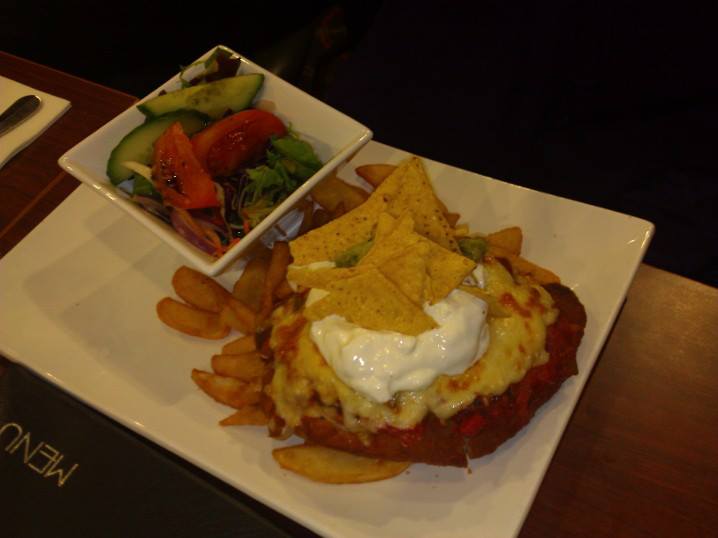 Aside from that, there's been bikkies from my boss, and <3 arm warmers from Stu... and well as many hugs and general awesomness.
Thank you to everyone who made turning 31 utterly awesome. xoxox
Comments
comments
Powered by Facebook Comments