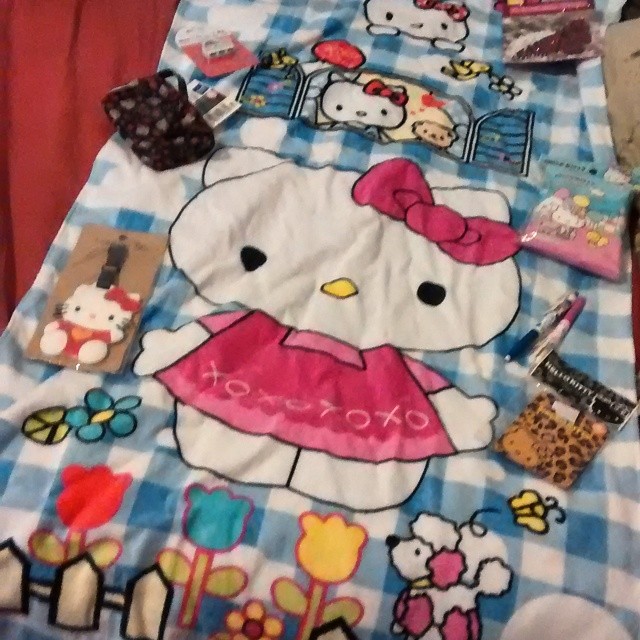 So, I woke this morning to countless Facebook notifications with people tagging me to the news that Hello Kitty is not a cat, but a 10 year old English girl…. Or something.
Many of you expressed concern that I may be distressed by the news.
Adjusting to this, I was tagged several more times. I thought about shutting off my phone and going back to bed.
But I persisted.
It may come as a shock to you, dear readers, that I only found out last month that her full name is Kitty White. Which I thought was just purrfect, because, while it fits as full first and last name, it also fits with my nephew's backwards syntax. He calls her Kitty Hello (he also calls frankfurts "sausages red" and chocolate coated ice creams "stick brown"). Ez calls Hello Kitty "Hi Kitty"…
I think that I may feel like Hello Kitty is even MORE like me now… She's a catgirl too!
But, yes, I am holding up okay on this revelation, thank you for your concern. I've gone through my five stages of grief, and come out the other side. I still love Hello Kitty.
xx
=^.^=