OMG this candle is delicious!
(note to self – no drinking the wax. it will only end badly)
It's called "Lemonade Stand", made by AirWick, and when I was asked which one I'd love to try, I OBVIOUSLY went with the lemon one. Light and sweet and zesty and certainly brightens up the feel of the room when it wafts past! The gif above was auto-awesomed by Google for me after we took a bunch of pics of it alight last night :) Lazyweb!
I'm a little disappointed at the moment and really looking forward to a few months from now when I can get a whole bag of lemons for $1.50 rather than the $1.50 EACH I saw at Coles this morning while scoping out the fresh fruit and veg at the local. I'll have to stick with the bottled lemon juice for now. (but $2/kilo for bananas had me buying!!) I'm also looking forward to the fruit ripening on the mango tree at the house my sister is renting! That's gotta be worth extra rent I'm sure!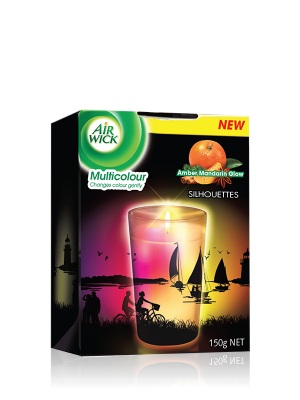 I've had a vanilla AirWick candle before and it smelled delicious, and filled the room with a subtle (not too overpowering, I can't handle that!) scent, and I'm sure the mandarin one would too. The multi coloured glow jar candles are pretty cool too :) The colour changes seem almost magic.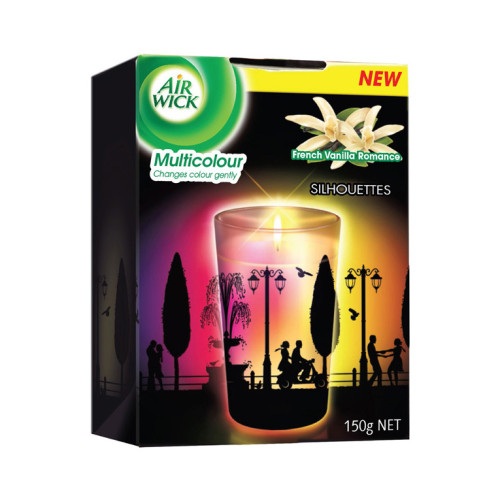 To enter to win three of these wonderful scented candles – Lemonade Stand, French Vanilla, and Mandarin Orange Glow – just comment below telling me which of the fragrances are your favourites or which you'd love to try most – or which one is clearly missing from the range and needs to be created STAT! Then don't forget to fill out the Rafflecopter to confirm your entry :)
Australian addresses only, closes midnight Monday February 9, AEDST.
Comments
comments
Powered by Facebook Comments