I find it hard to be a part of Anzac day.
I did the matches as a kid. With primary school, while grandad was still alive.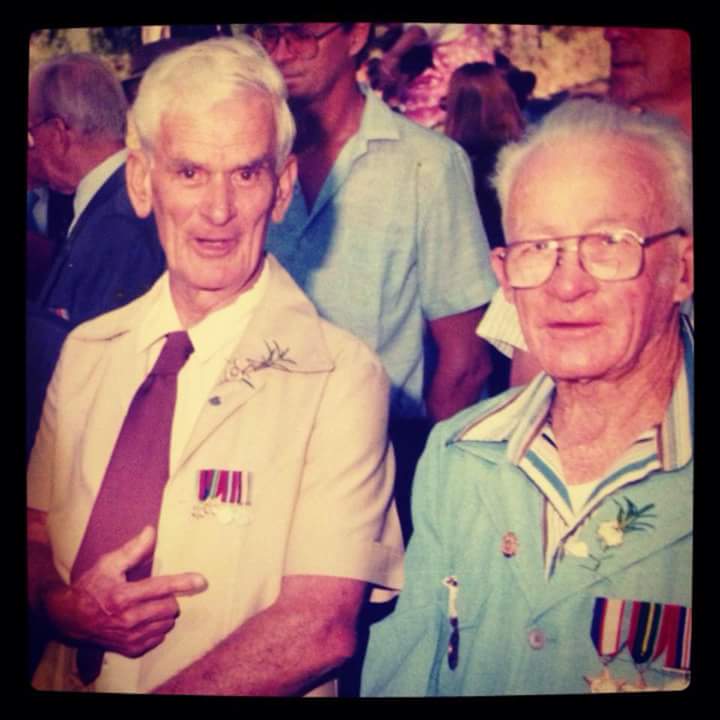 Grandad and Les did the local march.
Us kids got ice cream tubs from the RSL at the end.
Then the women and children went home, while the men pissed up at the RSL.
It's just how it was. Not inherently sexist but kinda in a way.
The blokes had their fun
The women and children went home.
******†***********†"******
A friend commented on the amount of Christian prayer at her local Anzac service.
I know there is a tradition to uphold, bit there were many many unreligious men who came home from war.
They say there are no atheists in foxholes. But there ate few truly believers in a benevolent good who come home from war.
…
Grandad didn't was prayers at his funeral.
But the RSL kinda insisted.
So there was the Lord's Prayer.
And that was it.
We still have the samurai sword he brought home from PNG…. The sword he got off a general. In wars he wouldn't talk of.
I struggle with Anzac day.
Maybe if I was pissed at the local Digger's I could be better at it.
Sorry if you don't think today is a day to think of the bad parts… The USELESS parts of war
But to me it is the most appropriate day to do so.