This post contains a variety of gifted and purchased items
Finally talked myself into joining the council swimming pool that I can see from my backyard. Summer is SO here already and it's time to get swimming! I did 20 laps (1km) with the kickboard both today and yesterday, and plan to keep building that up over the two short months until Christmas! I got a month-long pass ($36 for pensioners or $3 a visit) so I can go any time the pool is open! I'm really lloking forward to next month when it opens 6am-6pm weekdays so I can avoid the sun more.
In the meantime, what does a girl need to get her swim on?
Pool membership? Tick! (Say NO to Council Mergers in NSW!!!)
After that, my two essentials are: Something to wear, and sunscreen! I'd happily swim in shorts and a tshirt, or like when I go to the beach a quick drying dress and undies, but a good sunscreen is a must, and I've been loving the "Sport CoolZone 50+" from Banana Boat (received as sample). It ticks the boxes for me – Broad Spectrum, 50+ (the highest rating for Australia) and 4 hour water resistant – which for me means reapplying every hour instead of every 20 mins :/ *whitest girl alive*
The CoolZone sunscreen does actually feel quite cool on the skin, so refreshing on a hot day, and is not at all greasy so I'll coat myself in it gladly!
The next thing is swimwear, and I've been very comfortably splashing around in my made to measure (!!!) cossie from Surania (received for review). I know I know, why bother with made to measure? Well, as a "pear shape" (who is a little more appley than she'd like at the moment) I've had plenty of issues all my life where items of clothing such as dresses and one-piece swimmers, while I have to buy them to fit my butt, they end up baggy around the chest, or slipping off my shoulders. So, I leapt at the chance to try ordering a cossie online that was made to MY measurements.
I picked out the colours and fabric for my "full suit" (from AU$79.95) which has a tie back, and had the option of entering my "top" (chest and cupsize) and "bottom sizing, or entering in detail my height, waist, hip, bust and lower chest measurements, which I went with!
So, this cossie fits me wonderfully, doesn't ride up my butt, and doesn't fall off my shoulders. I'll call that a win!
Next up are the swim cap and kick board. I personally hate wearing swim caps, but I got a new PINK one because I might just wear it, or might be irritated with my hair one day, or not want it as wet… like when I next colour it! I don't want to to trailing purple behind me. I'm not a unicorn!
The kickboard is a MUST for me. Picked this sweetie up on ebay for $5. I'm re-learning to use my arms for frestyle and to put my face in the water (yeah, goggles might help, but I also dislike them! Too restrictive on my face…. do they make prescription ones? because I can't see the clock from the pool with my glasses off). Kick kick kick. I have pretty strongs legs too, so it's a little bit cheaty ;)
A good razor (gifted). I actually prefer my girl's Schick to this one here, but B has been using it on his face and loving it. The Schick Hydro Gel (gifted) comes in handy when I've been slack in maintaining my bikini line (I know I know, don't shave it, I know waxing is better, but I get slack and aren't that great at thinking ahead)… so to be a little less fuzzy I'm happy for a quick shave. I also realise that while doing laps at the pool it REALLY doesn't matter if I'm a little fuzzy or not, but I notice it on myself.
Moisturisers and conditioners are a must in summer. Once I wash off that chlorine, I need to re-hydrate my hair in some way!!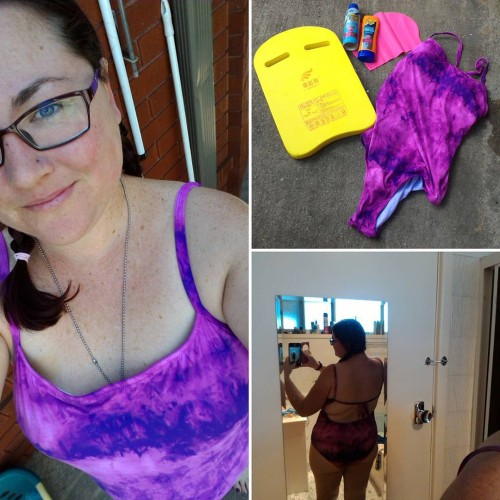 Are you ready for swim season? Is there anything I've missed?
(Aside from painted toenails. A must in Summer)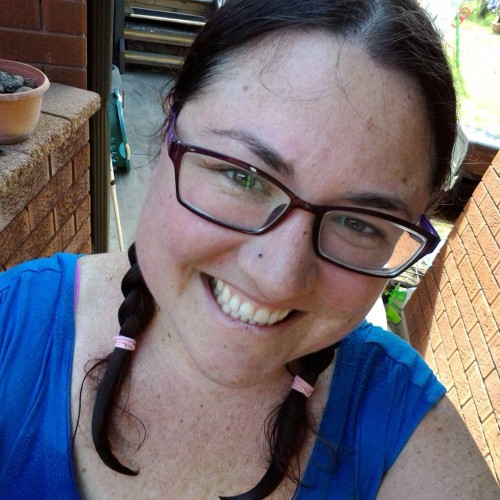 Look how happy it makes me!!!
Comments
comments
Powered by Facebook Comments