Collaborative Post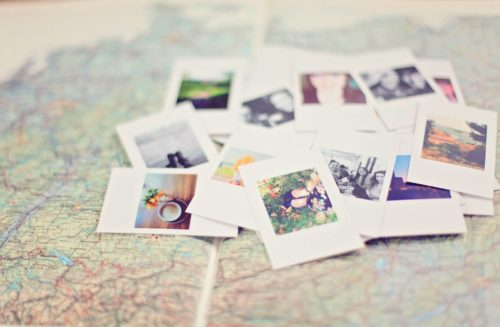 Life is full of wonderful moments. We travel to new places, meet fantastic people and fill your days with new and exciting experiences. These can be as huge as road tripping around the country, and as small as discovering a new park with friends or family. We celebrate special occasions that mark the passage of time, like birthdays, anniversaries and New Year, so that we don't forget them. Yet so few of us actually take the time to properly document those times and experiences, and if we do it's a handful of pictures that we stick a filter on and upload to facebook.
Here are some ways to remember all the good stuff.
Pictures
And not just for facebook and insta. Get yourself a good old fashioned photo album or a scrapbook and spend time printing the photos out and describing the scene. Not only will you be reliving the moment as you're putting the album together, but you will also be able to look back and be able to remember. You can print your photos online, or you can invest in photo paper and do it at home. It's so simple. If you document your child's birthdays as they grow up, they will appreciate it as much as you will.
If it's a special occasion like a wedding or someone's 50th, you might want to hire a photographer for the day so that you can spend more time enjoying the day and less time looking through your camera.
Writing
This concept has really revived over the last decade with the rise of bloggers. We are a species of storytellers; we love to tell people our experiences as hope they tell us theirs in return – it's why things like facebook and twitter are so popular. Writing in a journal for our own use or online is, essentially the same, you are just letting other people read what you write if it's online.
You can write a whole essay, small paragraphs or snippets punctuated by photos you have taken. If you are unsure about writing, then start by just making a quick recount of your day, you don't have to include what you ate for breakfast (unless it was an amazing breakfast) just write about the parts that stood out to you and you want to remember, sites like penzu.com help you with a step by step guide in how to start journaling.
Videos
Another thing that you won't be a stranger to is making videos; you do it on snapchat and Instagram. If something funny is happening, it's the usual response to grab your phone and start recording it. You should also use this reflex with any lovely memories. You can upload your videos, or you can just keep them on your computer – just remember to back them up so that you don't loose them.
You can also think about using a videographer for special occasions instead of a photographer. This will allow you to have the whole memory instead of just a snapshot. Sites like prouddaddy.com.au are perfect for those moments with your little ones. You can also think of a videographer for your wedding as well, so that you get the whole ceremony recorded forever.
Comments
comments
Powered by Facebook Comments