Collaborative Post
Road trips are incredibly exciting. Is there anything better than packing up your car or caravan and hitting the road to see somewhere new? Now so many of us make regular big trips, flying all over the world whenever we can, the sheer joy that comes with traveling can be easily lost. When it comes to a long road trip, the destination is fantastic, but it's the journey that makes it special.
While road trips come with a brilliant sense of freedom, there are some essentials that you can't afford to forget. Here's a quick road trip checklist to help.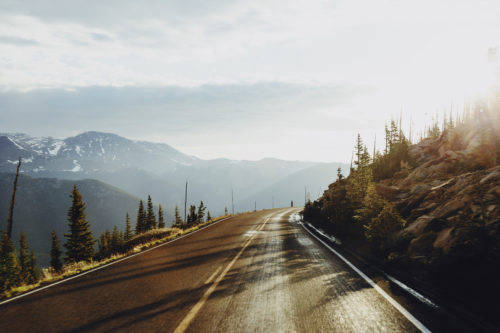 Car Checks
The absolute first thing on any road trip checklist should be car safety and caravan repairs if you are taking one. When we're driving about at home, we assume our car is fine. We take it in for a service and get it seen if we have concerns, but few of us perform regular safety checks. It's essential that you do so before any long road trip. Some of the things you need to check include:
• Tyre tread and pressure (don't forget the spare)
• Engine
• Oil levels
• Brake fluid
• Engine coolant
• Screen wash
• Foot and hand brakes
If you are taking a caravan, it's essential that you also check out quality caravan service and repairs to make sure it's in good condition before you travel. Repairs on the road could be costly.
Route Check
Think about your navigation options. Do you want to use a satellite navigation system, or stick to a good old-fashioned map? Either way, sit down and look at a map beforehand and plan your route. Check online for any changes to the roads and make sure your satellite navigation system is up to date.
Packing List
When it comes to packing clothes and toiletries, it vastly depends on where you are going and for how long. So, write yourself a personal checklist and remember to include the essentials such as medication, sunscreen, insect repellent and fashion must-haves.
Plan Overnight Stays
If you are going on a long journey, you will need to plan any overnight stops along the way. If you plan on sticking to a firm itinerary and like your comforts and fancy some luxury after a day in the car, book hotels for stops along the way. Alternatively, if it's freedom and flexibility you are after, pack a tent and camping equipment or look for caravan parks you can pitch up at along your route.
Documentation
Be sure to pack booking documents, ID, insurance documents and passports if you need them. Keep these safely in the front of your car for easy access.
Snacks
One thing all good road trips need is snacks and drinks. Think about everything you need and make sure you get filling and nutritious options as well as sweets.
Games
This is especially essential if you are traveling with children. Think about games you can play along the way and look at travel games online for some ideas.
First Aid
Make sure you've got a well-stocked first aid kit for the journey. Include plasters, bandages, anti-histamines and anti-bacterial wipes at the very least.
That's it; you are good to go! Have a great road trip.