Collaborative Post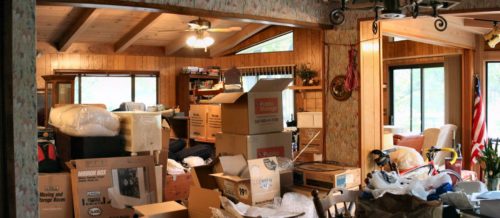 Moving house is a big moment in your life where things start to change. Whether it's the step when you move out of your parents and begin an independent adventure, or you're ready to start a family with your other half. Whatever the reason – it's a big deal.
The moving process can be an awfully stressful one, especially if this is your first time. But having said, it's very exciting too. As long as you properly prepare yourself, there's no reason the transition should be a bad one. You can even get some tips and advice online on the best ways to get ready for your move. It's always nice to have people there that can help you too, like family and friends. The more helping hands – the easier the process will be. (And it'll most likely be cheaper.)
Now that's all out of the way, and you've just finished putting the last moving box into it's allocated room, you can breathe – you did it – you're there. Although, now begins a whole new set of tasks, some more important than others, but regardless still all need to be done.
Here's a reminder, a bit of advice, and a few helpful tips to make the experience a smoother one.
Change your address
A lot of you may have already done this just before you moved, but if you haven't, you will need to change your address. This is a big one because failure to do so, you will not receive any mail, as well as bills – and you may still be charged for utilities at your old home address which would be a disaster. So make sure this is all set up so you're receiving the correct mail and only paying for the things that you're using. This also ties in with making sure you cancel all subscriptions like for certain channels on the tv, as well as the phone lines and internet. Some companies allow you to simply change the address, but a lot of the time it's easier to cancel everything all together, and start over again once you're in your new home. You may even get better deals this way too.
Replace the locks
Although the locks in your new house may be perfectly working and in order, it's a good idea to have them changed regardless, just as an extra form of security. You never know, there may be a copy of keys from the house that someone owns, and if fallen into the wrong hands, could be rather dangerous. So just to be on the safe side, you should contact a company like Positive Security who provide a locksmith service whether that be lock changing and replacement, lock rekeying, broken key removal, and emergency lockout assistance.
Unpacking
This is an obvious job that will need to be done, but it's very easy to leave it until tomorrow, and then the next day, and then the next. It's normal to be exhausted, and you absolutely deserve a few days off to settle into your surrounds and recharge, but sooner or later you're going to have to get going again. Assuming your boxes are all in their allocated rooms already – that's half of the job done. You don't have to get everything done at once – although completing one room before starting another is a good idea – go in and spend 30 minutes taking things out of their boxes and arranging them where you want them. Then take a break, go for a walk, have some lunch, watch a few episodes of your favourite series – and then go back and put in another 30 minutes.
Don't be shy
Moving into a new area can be nerve-racking, understandably. You may not know anyone there, and that can get rather intimidating, especially if you have moved on your own. The key here is not to let your trepidation get the better of you. As scary as it may be, get out of your house and knock on your neighbour's door – see who's on either side of you, or opposite even. Say hello and introduce yourself as their new neighbour. You might even find that you don't have to because they're already at your door asking you if there's anything you need to settle in.
So as you can see – it doesn't take a lot of work – physically or mentally. There are just final loose ends to tie up until you can totally relax in your new place and enjoy the new beginning to the rest of your life.
Comments
comments
Powered by Facebook Comments