Collaborative Post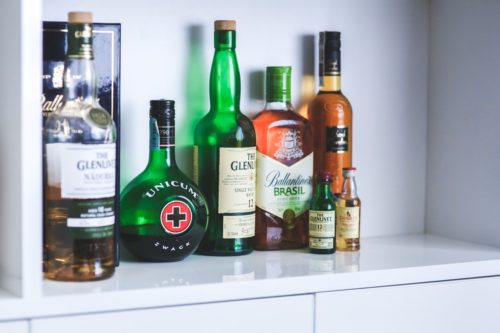 If you find that you have accumulated too many spirits in your liquor cabinet from parties or gifts, instead of trying to drink it all in a short burst or leaving it to go to waster, the better (and healthier) use is to cook with it. In this blog post, we are going to take a closer look at a few of the clever ways that you can cook with spirits to make some tasty dishes. Bottoms up!
Create Sauces with Flavour
One of the most common ways of cooking with spirits is to simmer them with other ingredients like stock or butter to add a little more flavour to your sauces. For example, a bourbon or whiskey glaze works perfectly as a sauce to season your steak. Perhaps you could create a rum sauce which you drizzle over some jerk chicken or pork. You could even enrich your pasta sauce with a spirit such as vodka. Don't go overboard as you don't want it to totally overpower the dish.
Marinate Your Fruit
Whole or sliced fruit can be marinated in alcohol to elevate their flavour levels. Just a couple of the popular fruit and liquor combinations include apples with brandy and peaches with rum. You can enjoy the fruit on its own, over ice cream or even paired with rich meats such as duck. Remember that thin-skinned fruit such as berries are more likely to soften too much when they set in alcohol compared to hard-skin produce such as figs.
Mix it with Dough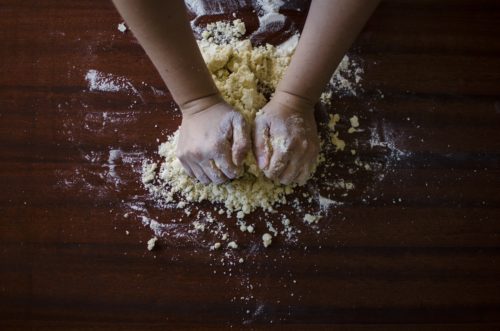 If you are making a pie, vodka is highly useful as it prevents the dough from drying out, as well as making it easier to knead. Make sure that it is well-chilled before you add it to the dry ingredients as this will allow the butter in the dough to stay cold so that the crust can maintain its shape. As for another creative use, check out this page which shows Fireball whiskey made into bagels. You probably never imagined that cooking with spirits could be done this way!
Flambé
Lighting your food on fire really makes you feel like you are a proper chef in a high-end kitchen. The act of flambéing your food cooks out the alcohol quickly to leave you with an intense flavour. The best spirits to use for this method of cooking are the darker ones such as brandy, cognac and rum. You are bound to impress your guests with your culinary skills when they see you cooking like this!
Glazed Over
Adding spirits to many foods can be done in the form of glazing – perhaps brushing over meat or drizzling over sweet dishes. Add some bourbon to your barbecue sauce and glaze it over your chicken drumsticks. Enrich a pork tenderloin with some apple brandy glaze. Essentially, this is your opportunity to get a little creative in the kitchen and maybe unlock a flavour that you had never sampled before!
Comments
comments
Powered by Facebook Comments