Collaborative Post
Renovating your home is undoubtedly a huge project to take on. If you choose to go ahead with it, you'll be making huge and lasting changes to the most important asset you have and the place where you spend most of your time. The stakes are high, so should you go ahead with these changes? It's a tough question and one only you can answer.
To help you make your final decision on whether or not a big home renovation is right for you, we're going to have a look at some of the key pros and cons that you should factor into your decision-making process. Read on to start learning more.
Pros
Functionality Can be Maximised
The way in which you use your home is, of course, the most important thing of all. You want it to be accommodating to all of your needs because if it isn't, you'll never feel quite at home there. One of the major upsides of choosing a big home renovation is that it can maximise your space and have it offer you and your family more each and every day.
Your Space Can be Opened Up
Offering yourself more space is an obvious aim when you're renovating your home. By opening things up and making your living spaces more open plan, you can make the whole home feel bigger. This is what many people try to do when they're undertaking big changes like these, and there's no reason why you can't do the same. It'll completely change how you experience your home.
The Benefits of Your Location Will be Retained
Many people who choose to make renovations to their home do so because their home isn't working for them but they don't want to move out because they like their current location. It's pretty obvious and it makes sense. It's hard to get a perfect location and a perfect home, but maybe these renovations could help you get that balance just right.
You Don't Need to Go it Alone
There are plenty of people who can help you out if you don't have the skills required to do the renovation work by yourself. It's up to you to find the right renovation builders for your project. If you make the right choice, you'll find that the process is smooth and easy, which is exactly what you want. There's no need to go it alone and suffer everything that comes with that.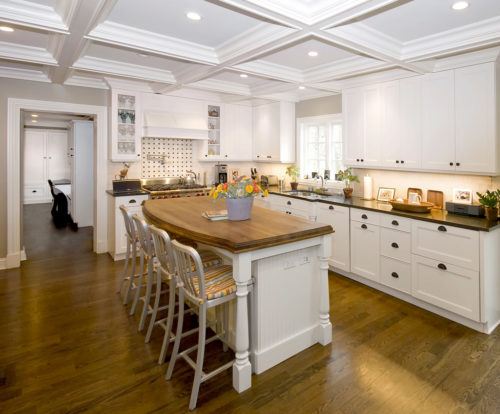 Cons
The Inevitable Disruption
There is going to be disruption for you and everyone else in your home to deal with when the renovation work is being completed. Sadly, there's not much you can do to get around that. Good companies will keep it to a minimum, but there will still be noise, mess and maybe some other hassles that you'll have to put up with for a little while.
The Task of Keeping Costs Under Your Control
Keeping the costs of this whole project under your control is not always easy. There are so many different things that need to be paid for, and before you do that, you should plan things out and make sure that you know how much you can afford to spend before you actually get the work underway. And from there, don't let those costs spiral.
Bureaucratic Challenges
If you're extending your home or having big renovations carried out, you might need to ask for planning permission from the local authorities. And you should never start work until you've ticked all of those bureaucratic boxes. On top of that, you should take into account the status of your building. Some older listed buildings can't be altered, and you'll get into trouble if you ignore that.
Taking Time on Planning
You'll have to spend quite a lot of time planning your renovations before you get started. Otherwise, you could end up doing the wrong things and making mistakes, which is not what you want. That will waste your cash or cause you no end of hassle. So don't underestimate just how much of your spare time you will have to spend on planning these changes.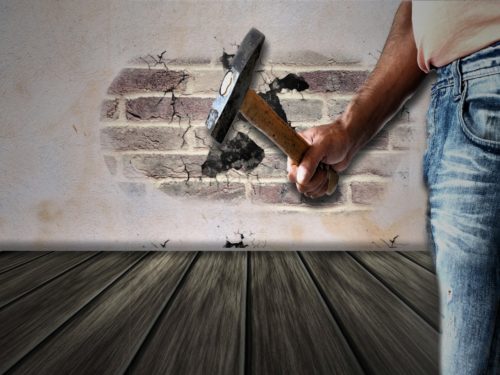 When all's said and done, whether to push ahead with your renovation plans will be entirely down to you. It could be exactly what your home needs, or it could be better to look at the alternatives. Just make sure you weigh up all of the pros and cons, and then measure them against your own personal circumstances and finances.