Collaborative Post
You use your hands every day for various things, from typing to doing DIY. They can take a real bashing from the environment and all the things you use them for too. You don't want to deal with dry skin or split nails, so taking care of your hands is important. If you take steps to protect them, you can avoid damaging them and keep them looking and feeling beautiful. If you want your hands to look like they belong to a hand model, you can take a few steps to help your skin and nails stay healthy and strong.
Keep Them Moisturised
Moisturising your hands and nail is one of the most important things you can do to keep them looking good. But don't wait until your hands feel dry or your cuticles are damaged to do something. You can use routine treatments to moisturise your hands, so they stay soft and beautiful. Hand lotions and creams are great for keeping your skin soft, hydrated and nourished. You can also get treatments designed especially for cuticles, as they can be delicate and damage easily. Try keeping a hand cream or lotion in your bag or by your bed so you can easily reach for it when you need it.
Unigloves has been manufacturing disposable latex gloves for decades now, providing the highest quality safety gloves for both industrial and household applications.
Switch Your Nail Polish
Wearing nail polish is a must for many women, but it can have some negative consequences. The polish itself and the products you use to remove it aren't always kind to your nails or your skin. One option to explore is whether there's a better nail polish that won't damage your hands. You can choose a water based nail polish, which is free of various chemicals that could hurt your nails. They still look great, and they're also good for the planet. It's also a good idea to give your nails a break from the polish now and then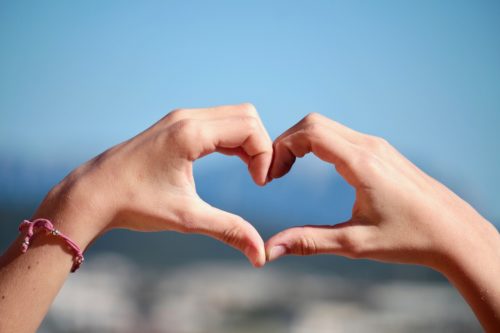 Protect Your Hands
Taking steps to protect your hands from the things that could damage them is another thing you can do. For example, if you're going out in the cold, wearing gloves will prevent the cold air from drying them out. Wearing gloves when you wash the dishes or do any cleaning will protect your hands from chemicals and soaps that could dry them out or do any other damage. Protect your hands from injury too by being careful no matter what you're using them for, and possibly wearing protective gloves for some jobs too.
Change Your Diet
Sometimes the best thing to do is to help your body from the inside. Your diet can have an effect on your skin and nails, sometimes leaving your skin dry and your nails brittle. It's important to get all the right nutrients so that your hands and the rest of your body can stay healthy. Some of the things you should make sure you get into your diet for healthy skin and nails include protein, omega-3 and omega-6 fatty acids, iron, and vitamin C.
Get healthier hands by making some changes to your lifestyle and routine. They will look and feel better if you treat them right.