There are only a few weeks left until the beginning of Ramadan 2021, but this month is coming under extraordinary circumstances. Circumstances where the Corona epidemic has forced people to distance themselves especially during Sahar and Aftaar during Ramadan 2021 from each other and Muslim countries are not actually immune to this sort of system and culture.
Only a few weeks after Corona was declared a global plague, it became clear that large gatherings either political or religious had played a major role in its spread. As a result, for the first time in modern history, the Masjid al-Haram in Mecca in Saudi Arabia was also evacuated from worshipers, Umrah was likely to be suspended during this Ramadan 2021 as well, and Saudi Arabia has requested those wishing to perform the Hajj Postpone your activities. Later during pandemic these activities limited to 10 to 20% with strict implementation of Covid SOPs.
Visits to holy sites have also been suspended to other part of the world such as Iraq and Iran, and experts have begun to assess the damage to the religious tourism sector which has for sure left many people unemployed relying on Zakat and Fitrana which is obligatory for Muslims to pay every year in month of Ramdan.
This seems to be the case in the Muslim world during the month of Ramadan, given the social isolation and isolation measures taken during the fasts before the Christian holiday of Easter in March. Loneliness, travel bans and gatherings have affected Islamic rituals and worship, such as Umrah, Friday prayers and even burial. Now the question is what will happen in Ramadan 2021?
Prevention is a 'legal responsibility'
Islam allows travelers and patients to shorten or not fast during Ramadan and emphasizes the protection and restoration of the soul and the avoidance of harm to it. The first fatwa on fasting in Ramadan during the plague this year came from Al-Azhar in Egypt, according to which during the Corona epidemic, unless it is scientifically proven that not drinking water affects the health of the fasting person. Maybe, it is not permissible for them to break the fast.
Al-Azhar said, "It is up to the trusted doctors to decide because they are experts in protecting human health, and their decision applies to every Muslim, whether he is fasting or not." The fatwa also reminds us that in Islam, while performing ablutions, water is put in the mouth along with washing the face, which makes Muslims moisten their mouths, provided that this water does not enter their stomachs and their fasting. Be void.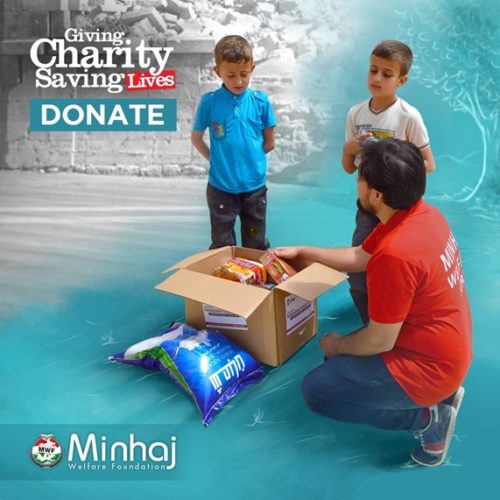 In Al-Azhar, the Jurisprudential Research Committee spoke to doctors and representatives of the World Health Organization and various religious experts in Al-Azhar and concluded that there was no scientific evidence of any connection between Corona and fasting. Therefore, in the time of Corona, the rule of Islamic law regarding fasting is similarly applicable and fasting is obligatory on all Muslims, except those who are allowed by the religion to shorten the fast or not.
Sheikh Al-Azhar Ahmad Al-Tayyib says that it is a "legitimate duty" to follow the instructions given to prevent corona infection. Al-Azhar also said that he agreed with the fatwa of Shiite cleric Ayatollah Ali Sistani that those who died of the corona virus would be martyred in the hereafter.
Ayatollah Sistani has said he wants those who sacrificed their lives to fight the epidemic to receive the "reward of martyrdom."
Back to examples of pandemic
Throughout history, the month of Ramadan and the Hajj have been plagued by epidemics. In the past, Hajj was affected by pandemics and cholera. In a detailed fatwa on the effects of the formal epidemic of Corona, Muslim scholar Ali Mohi-ud-Din al-Qaradagi cites this hadith of Sahih Muslim, which says that where there is a plague, one should not go there or if stuck in that affected area should not leave that area.
He writes, "As far as I know, the Hajj has not been completely stopped in history due to plague and similar reasons, but it is certain that the "Qaramata Sect" did not allow Hajj for many years because during their rule some Areas were affected by the pandemic.
When the swine flu outbreak in 2009, some fatwas were issued to ban the Hajj, but the Saudi government studied the matter from a jurisprudential and medical point of view and concluded that the threat could not be confirmed or established. Therefore, Hajj cannot be stopped. The fatwa also points out a historical fact about the ban on Hajj in the sixth wave of cholera in 1899.
As far as fasting is concerned, the plague spread many times during the month of Ramadan, but it ended before it could be considered whether it could invalidate the fast.
Mercy of Sharing Food During Ramadan
There is no documented scientific research that can be used to say that fasting can affect our chances of contracting the virus in a positive or negative way. There are studies that indicate that more than 14 hours between meals strengthens the immune system and this is the basis of the popular method of intermittent fasting, which is also the basis for the elimination of toxins from the body.
In the current Covid Pandemic, in the presence of Al-Azhar's fatwa that it is not permissible not to fast as a precautionary measure, the virus may not affect people's fasting, but the rituals and duties associated with Ramadan, such as Taraweeh, in congregation. Prayers, Iftar family invitations and
festive gatherings can definitely be affected.
With the consensus of scholars that congregational prayers are not obligatory, people may have to offer prayers in their homes and stop holding gatherings at Sahar and Iftar. In Arab countries, the social rituals associated with Ramadan will be greatly affected. This also means that the markets will not be as crowded as they are every year.
If precautionary measures remain in place in the coming weeks, Sahar and Iftar will be limited to fasting and opening at the dinner table with the family instead of large feasts. Also, in many Arab countries, the "table of mercy" for feeding the poor and needy may not seem as it seems. Meanwhile, some people are starting to think about ways to avoid loneliness at Sahar and Iftar, how to perform this task with other people at home with the help of modern technology.
The Ramadan 2021
In Britain, too, a group of young Muslims is trying to use this new reality as an opportunity. Previously they arranged "Food Tables" where everyone was invited to open their fast or take food if he/she is non-Muslim. But in Ramadan 2021 their campaign and activities would be little different. The campaign called "Ramadan 2021" would be executed in Ramadan by collecting Zakat, fitranas from Muslims who come under net of Zakat. This amount will be distributed among different charitable projects afterwards.
During Ramadan 2021, Minhaj Welfare Foundation aimed at distributing 1 Million food packs to distribute among locals, marginalised, destitutes, poor and among those people who are suffering from war and conflict. This year, as there are measures such as social distance, they are also aiming at organize a virtual iftar on the first day of Ramadan and hope that thousands of people will join it.
"We are definitely dreaming big," said project manager, who works for the Minhaj welfare foundation, UK.
This iftar on zoom will continue throughout Ramadan. "Everyone can join in the dua on the occasion of Iftar after Maghrib prayers," he added. For them and their organization, social media is a way to keep the conversation going and they are asking people to share their Iftar experiences.
"We don't feel that because we are physically separated from each other, we have to spend this Ramadan 2021 alone."