Getting married is a dream and to capture that moment in the form of photography is something you would never want to miss. All the bitter sweet and emotional moments are captured in one video and pictures and definitely any wedding would be incomplete without a good wedding photography. I offer natural documentary wedding photography in Surrey and beyond.
What truly matters is the photographer you select for your wedding. A simple and unprofessional photographer wouldn't suit your big day. You need photographers that are truly competitive with the most surreal results.
Surrey Weddings
Surrey is the most delightful area of England and the best for any kind of photography. Surrey offers you locations that will leave you spellbound. All we would say is that wedding photography done at these locations would be mesmerizing and overwhelming.
Surrey weddings offers you a chance to capture your big day in just one video that is ideally the most beautiful and precious thing that you can keep with yourself for the rest of the life. A day that you can not forget because it is the most beautiful day of your life with you and your partner pledging to stay together for all eternity.
All the decorations and all the scenic things are captured along with everything that surrounds you on your big day. A good photography plays a huge contributing factor in making your bid day even more special and worthwhile. When you receive you videos and photographs some days after the wedding, you smile like all of it is happening again.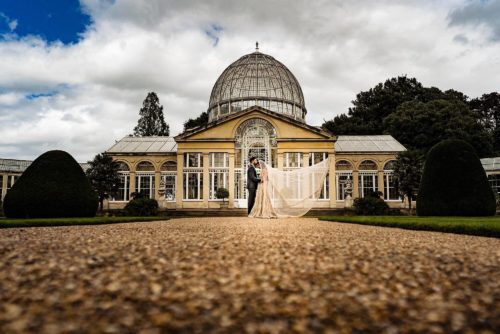 Surrey Wedding Photographers
Surrey weddings is not a new establishment. It has been in business since a long time now and for years have been making a huge difference in people's lives by capturing their most beautiful side. Some of the most beautiful and ethereal pictures and videos have been captured by our photographers and one just can't seem to have enough of them.
Our photographers make everything look so dreamy and enchanting that you might feel like you are in a fairy tale. Weddings in Surrey are famous for the amazing photography skills. One of a kind photographers show off their talent by portraying a wedding into a real life fairy tale. The bride and the groom look absolutely stunning and breath taking not only in real life but even more because of the photography.
A good photography is the one that shows your best and beautiful side, photographers are well trained and extremely professional and definitely know what they are doing and so you do not need to be worried about anything. If it's your big day and if you're living in Surrey, you really need to consider Surrey weddings for exquisite results.
No wedding is complete without a good photography so it is you who has to make sure that you choose the right photographers for your big day. This is the day that will probably come once into your life it has to be really important by all means. Surrey wedding make your dreams come true and make your day even better.
The best part is that there are so many places at Surrey that you can use as good localities for your photoshoot. Actually you have to let the photographer do everything while you relax and look forward to your wedding photo shoot.
The photographers are responsible for doing all the work while you just enjoy. They will decide the location or even you can do that. Their job is to make the location even more beautiful and dreamy. They will guide you as to how to make the right pose and how to act. From candid to perfect portraits the photographers will capture each and everything in detail and will make them look extraordinary. The brides specially would be super glad to find out about the services Surrey weddings has to offer.
Photography has never been this convenient and fun and of course super affordable as well! If you're living in Surrey and your wedding is around the corner, do not forget to reach to Surrey weddings to have the most memorable wedding. A collection that will stay with you forever. You will not help but to smile every time you look at the collection. Reaching out to us is very easy as all the details are mentioned on the website already.
We don't give you long notices and even if you reach out to us a month before, we will help you with the best of our capabilities. From being extreme professional to super qualified, we have all the attributes you need in a wedding photographer. We live with the objective of helping our clients as much as we can on their big day. Every picture and every video shoot will be special and dreamy.
More Articles: