Collaborative Post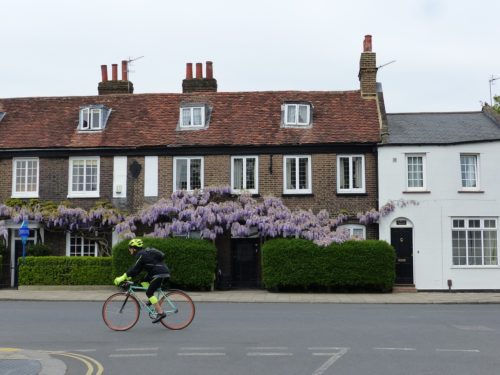 If you've been looking to buy a property in the near future, you might have already spent some time checking out your local housing market to see what kind of home you can get for your budget. Has any type of property taken your eye yet? From bungalows and maisonettes to townhouses and semi-detached houses, there is certainly lots to choose from. Perhaps you've been thinking about going for a period property? This is a great choice as an older home will certainly come packed with loads of original features and character. Plus, they are very popular right now, and you can guarantee that your new home will be bang on trend if it's a period property.
However, period properties aren't always as good as they may at first appear. For instance, you might end up buying an old house that has a few structural issues that could be expensive to deal with. To ensure that this doesn't happen to you, here are some dos and don'ts of buying period properties that you need to try to stick to.
Do Get A Survey
Before you finalize the purchase of the house, you will be given the chance to get a survey carried out on the property. It's a really good idea that you do this, even though some can be quite expensive. But if you choose to go with an affordable firm, such as The Home Inspection Hub, you should find that it doesn't eat into your budget too much. This survey will flag up any potential problems with the building's structure. For instance, it will tell you if it could be prone to rising damp. So, you won't end up buying a period property that will cost you a lot of cash further down the line!
Don't Feel Obliged To Design A Vintage Decor
Even though most people create a vintage decor for their period property, you shouldn't feel obliged to follow this trend. You should choose an interior design that matches your personality; don't feel like you have to follow the crowd! In actual fact, very contemporary designs can look really great when juxtaposed against older structural features. So, don't be afraid to play around with a modern design!
Do Get The Electrics Checked
Do you know exactly how old the electrical system in the period property is? If you don't have a clue, or you know that it is over a decade old, you should really get it all checked out by an electrician. Electrical wiring can fail over time, and it is better to be safe than sorry to get it all checked out, especially if there is a chance it is more than a couple of decades old!
Don't Put Off Insurance
With any period property, it is paramount that you get some good-quality insurance. These types of homes are more likely to need building work carried out. So, invest in building insurance and then you don't have to worry about any repairs or maintenance damaging your bank account!
Fingers crossed you find your dream period property!