Collaborative Post
How often do you look at your home and see the improvements that can be made to it? When you have a house, it is a constant work in progress as you think up new ways that you can make the most of it. However, before you start knocking down any walls, there is another essential consideration to think about; whether or not what you are doing will add value to your property. Sure, you may not think that you want to sell your place now, but how about in the future?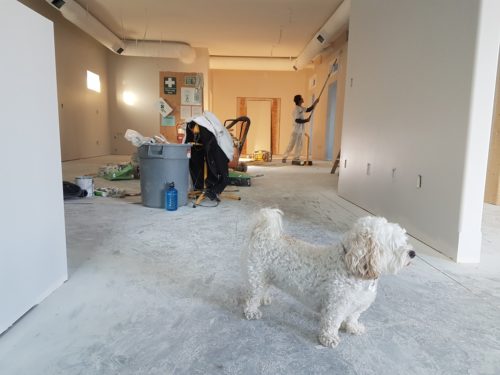 So, in this article, we are going to be looking at popular home renovations that add value to your property. While there are some that you can take care of yourself, others may require the support of professional home renovation builders like Stella Design & Construction. Once you have finished reading, hopefully, you can prioritise which job you would like to complete next.
Extra Insulation
While you may think that adding a new kitchen or bathroom is the home renovation that will give you the best return on your investment, in fact, it is adding attic insulation. It has been estimated that this relatively low-cost job will recoup over 100% of your spend when you go on to sell your house! Ultimately, it is a great investment regardless of whether you plan to sell or not as it will help to bring your heating bills down.
New Garage Door
Again, it may seem like a relatively small thing, but getting a new garage door can seriously improve the overall image and impression of your home. It should fit in with the overall look and style of your home, as well as providing convenience – which you get the most from an electric door. If you happen to have a fairly new door with some issues, then you can go ahead and call for a door repair, do some retouching and make your garage door feel brand new again. While we are on the subject of doors, your front door also plays a major role in how your house looks from the outside. You would be surprised by just how far a lick of paint will go! Finish off the job with a shiny new house number and letterbox for added effect. For more details visit https://www.WilloughbyApplianceRepair.com
Better Garden Landscaping
There is plenty that you can do to your outdoor space to improve its look and style. Essentially, landscaping involves properly dividing your garden up into zones. It is common to have a decked or patioed area where you can entertain guests, and separate sections which feature plants, flowers and vegetables. If you are in the process of trying to sell your property, you could opt for some 'quick fixes' such as adding some potted plants, hanging baskets etc.
Kitchen Remodel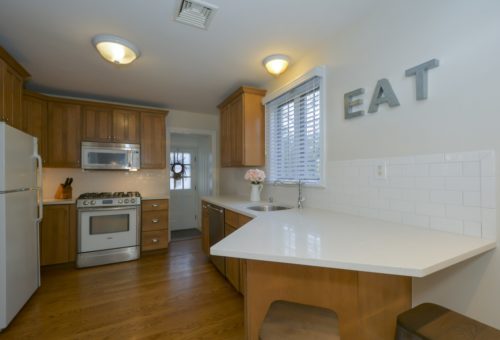 And now we come onto a classic home renovation, but one that is still effectively nevertheless – a total kitchen remodel. After all, this is the room that is commonly known as the heart of the home, as well as the space which features the highest number of appliances that can be upgraded. In fact, even if you don't want to go for a complete overhaul of your current kitchen, you can make everything look a lot better simply by refacing the cabinets or updating the finishes. If you are going to replace everything, make sure that you opt for appliances that are energy-efficient so that you save money on your monthly bills.
Bathroom Improvements
If it is not the kitchen, the other commonly renovated room of the house is the bathroom. Again, you can go down the path of an overall remodel or you can make some simple improvements that improve the look and functionality. For example, a replacement of features like the vanity and lighting can dramatically improve the appearance of your bathroom. If you are going for a total transformation, make sure that you hire someone who knows what they are doing and you also need to have a clear timeframe in mind to ensure that the job doesn't drag out for an extended period of time.
New Windows
There are numerous advantages to be enjoyed from replacing the windows in your home. First of all, you can seriously improve the look of your home both outside and in. Secondly, you can also improve the energy efficiency by getting double glazing. Last but not least, you can also enhance your home resale prospects. If your main reason is the latter, it is worth bearing in mind that vinyl replacement windows are likely to give you a bigger return on your investment compared to wood windows.
Increased Square Footage
There are a couple of different ways that you can increase the square footage of your home. Perhaps you could look to utilise the space that you already have by utilising a basement, attic or garage. Otherwise, you could add an extension onto your property. Obviously, either one of these jobs is going to involve a lot of work and a big budget, so you need to carefully consider what you are going to use the space for. An extra bedroom, office, games room or home gym are just a few of the popular possibilities.
Install Appliances with Better Energy Efficiency
Just like with the insulation improvement that we mentioned at the start of the article, there are dual benefits involved in upgrading to high-efficiency appliances, water heaters and furnaces. As well as making the home seem more attractive to potential buyers, you are also reducing your current cost of living by bringing your bills down. There may even be some tax incentives involved – particularly if you utilise renewable energy sources.
Interior Paint
The final home renovation that we are going to discuss is also the cheapest and easiest – a simple lick of paint. You can totally transform the look of any one of the rooms of your house, and you can do so over the course of a weekend!
Furthermore, if you are going to be upgrading the appliances in your kitchen, then it might also be a good idea to make sure that your appliances are covered by a home warranty plan. Home warranty plans can help you to cover the cost of any eventual repair work and this can help you to manage your household budget more effectively. Home warranty plans are available all over the United States, but if you live in Nevada, then you can look here to learn more about home warranty plans on the First American website.
So, there you have just a few home renovations that really pay off – both in terms of improving your current living situation and adding value to your property should you ever decide to sell in the future.