Collaborative Post
When it comes to making the finishing touches to a home, they can be the things that complete a room, and give the home that little bit extra. We may know the main things that we need in the room, such as the sofa that you want or the kind of kitchen cabinets that you love. But when it comes down to the finishing touches, like wall art, frames, accessories, and plants, many of us can be somewhat lacking slightly. So here are some helpful tips to help you decide what the finishing touches will be, and how to go about it. Good luck with your home decor journey!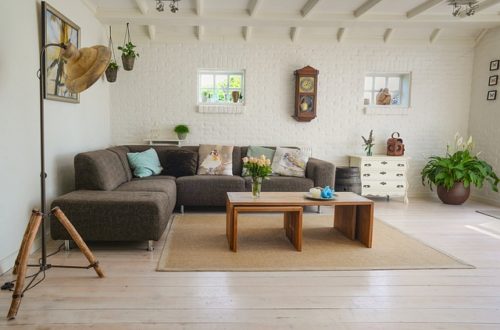 Ask an Outsider
When you've been in the thick of redecorating, you might be so glad to just not be covered in paint anymore, that you've got a little lost with it all. You may be happy leaving things as they are. But if you'd like some finishing touches to the room, it can be a good idea to ask a trusted outsider for their opinion. As someone who will be coming into the newly decorated room, without having to have done the decorating, they could see things with a brand new pair of eyes. What do they think to your suggestions? Do they think there is anything missing in the room?
Check Your Budget
Decorating a home does come with a price. And hopefully, you will have been able to stick at the price that you had originally set. Checking on what you have spent so far can be a good idea, as it will let you know what you have left to spend, if anything. If there isn't anything left, then it gives you time to save a little more and think about the finishing touches that you would like.
Practical Touches
In many ways, finishing touches to our home are often all about the pretty things and the accessories that make a room look good. However, you can combine these things to be practical and pretty, all at the same time. From things like roller blind accessories to blankets and throws, they all serve a practical purpose, as well as being good to look at. So these are the kinds of things to be looking at finishing a room with, especially if you are short on your budget.
Take Photos
If you need to get a little bit of a new perspective on things, then it can be a good idea to take some photos of the room to look back at later. When you've stepped away from it and see it through a different point of view (the camera lens), then it can help you to see what may be missing or if things need to be moved around a little.
Breaking down each room to things like lighting, textiles, walls, and decorative accessories can be a good way to go about it. Then you will be much less likely to not forget about anything in particular.