Collaborative Post
Whether you have just moved into a new home, or you are just looking to improve upon the one you already live in, you will agree that it is hugely important to be able to call it yours. It can take a number of things to make sure that that happens, but as long as you are prepared to make some changes, you should find that there is always something you can do to make your home much more suitable for you. From big changes to small, there are countless fascinating and interesting ways to make your home much more the kind of place in which you would be expected to live. In this article, we are going to take a look at just a few of the things you might want to consider doing if you are to give your home a little more of a personal touch. As long as you have considered these, you should find it considerably easier to be sure of that than you might have thought possible.
Photos
One of the simplest and easiest ways to make your home obviously yours is to hang up relevant personal photos around the house. If you don't do this already, and you are keen to personalize your home a little, then it is absolutely something you should consider. It is easy to do, quick to complete, and yet it will makes a surprisingly profound difference to how your home feels to be in, and how it appears to guests. It will be much more likely to feel like it is really yours, and you might even find yourself feeling that it is already your home if it is a new property you have moved into. Of course, you might not want to overdo it, or you just might not have enough photos to do it – but having just a few up, one in each room perhaps, can really help the effect along. If you don't want them on the walls as such, you could also think about having them framed on side tables and coffee tables instead. These little touches do all add up to make a surprisingly powerful difference.
Extensions
If you are looking for a larger-scale and more permanent solution to making your home more suitable for you, then you might be keen to consider an extension of some kind or another. There are a multitude of ways in which you can extend your home, and the way in which you do it will always be indicative of who you are and what you are like as an individual. For that reason, you don't even need to think about whether your chosen extension will be an expression of your personality, for it absolutely will be. But if you want to make doubly sure that it is, you can do so by thinking carefully and plotting out well what it is that you would like your extension to be and look like. It might be that you are going for a luxurious outside area such as the ones painiconcrete specialize in. Or maybe you are just keen for a small conservatory. In any case, be sure to design it in such a way that it is unmistakably yours, and that way you will probably be much happier about it in the end – and the entire home will be much more you as a result.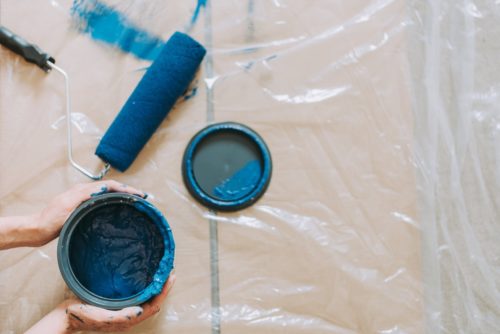 Colours
Colours are interesting, because even though they are so generic they can be used rather effectively as a means of ensuring that your personality is truly and fully expressed in your home. If you want to use colours in this manner, but you are unsure of which to go for, pay closer attention to some of the decisions you have already made. If you look at your possessions, your clothes, and your jewellery and so on, you might suddenly spot a colour theme or two lingering there in the details. Chances are, other people consider those colours to be something which speaks of you, so if you include them in your home decor, you will find that your home suddenly seems to have much more of your own personal, unique touch. This is a simple and yet wildly effective means of bringing your own personality out to play in your home, and you will find that it really does make a huge difference to whether or not the home appears to truly belong to you.